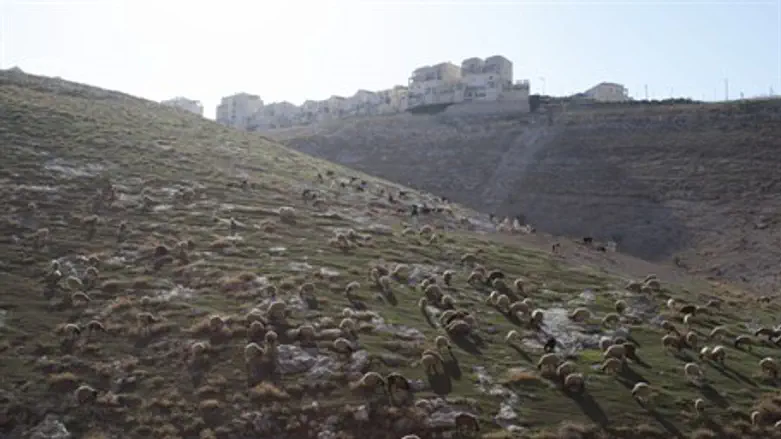 E1 land, between Jerusalem and Maale Adumim
Flash 90
Turkish President Abdullah Gül said that Israel was "playing with fire" with its plans to build in Jerusalem and the E1 area. "Israel's actions will just hurt her in the mid- and long-term, its isolation will grow, and its allies will be placed in a difficult position," Gül was quoted by Turkish media as saying.
Speaking at a press conference on Tuesday, Gül said that Israel "needed to learn a lesson" from the UN General Assembly's upgrading of the Palestinian Authority to a non-member observer state several weeks ago. "This should show Israel how isolated its settlement policy has made it," he said. Palestinian Authority chief Mahmoud Abbas has already said that the PA was considering complaining to the International Criminal Court in the Hague about Israel's construction in Jerusalem and areas of Judea and Samaria liberated in the 1967 Six Day War.
Gül called the continued growth of Jewish communities in Jerusalem and in Judea and Samaria as a "critical issue," and called the E1 construction plan, which will join the Jerusalem and Maale Adumim areas, as "very dangerous. This is unacceptable. Israel is playing with fire," he said.