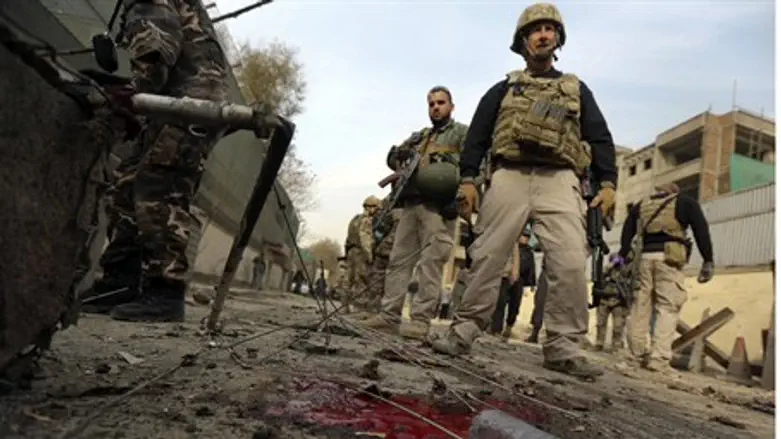 NATO security forces in Kabul
Reuters
An American doctor abducted by the Taliban was rescued by coalition forces Sunday in eastern Afghanistan, officials said.
Dr. Dilip Joseph was captured by Taliban insurgents Wednesday outside the Afghan capital of Kabul, while returning from a visit to a medical clinic he had been overseeing, according to a press release issued by his employer, Morning Star Development, a non-profit organization based in Colorado Springs.
Joseph was one of three members who were taken at gunpoint Wednesday, the agency said in a statement.
"They were stopped and captured while driving, by a group of armed men," according to the agency, which sponsors community and economic initiatives in Afghanistan.
"They were eventually taken to a mountainous area about 50 miles from the Pakistan border."
The operation was ordered after intelligence showed that the doctor was in imminent danger of injury or possible death.
"This was a combined operation of U.S. and Afghan forces," said 1st Lt. Joseph Alonso, a spokesman for U.S. forces in Afghanistan. "Information was collected through multiple intelligence sources, which allowed Afghan and coalition forces to identify the location of Joseph and the criminals responsible for his captivity."
"Today's mission exemplifies our unwavering commitment to defeating the Taliban," Gen. John Allen, the top commander of U.S. forces in Afghanistan said in a statement.  "I'm proud of the American and Afghan forces that planned, rehearsed and successfully conducted this operation. Thanks to them, Dr. Joseph will soon be rejoining his family and loved ones."
Following the rescue operation, Joseph was transported to Bagram Airfield north of Kabul, where he was reported to be in good condition.