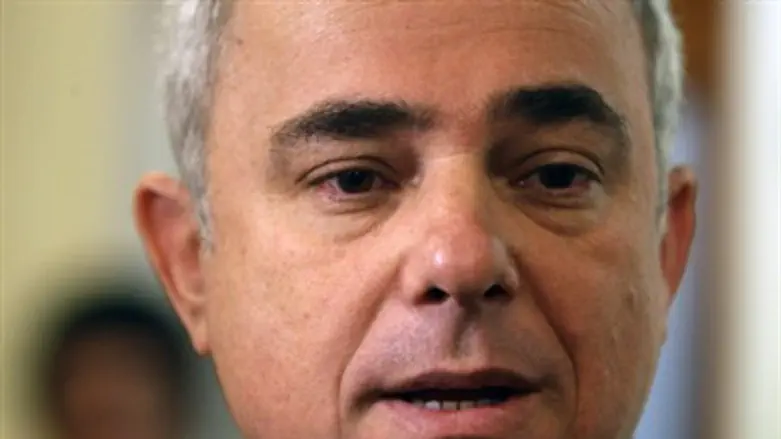 Minister Steinitz
Israel news photo: Flash 90
Israel will not transfer the funds it collects for the Palestinian Authority (PA) this month in response to the PA's successful bid for upgraded UN status, Finance Minister Yuval Steinitz said on Sunday.
"I have no intention of transferring the taxes due to the Palestinian Authority this month. They will be used to pay the Palestinian Authority's debts to the Israeli electricity company," he said.
Speaking ahead of the weekly cabinet meeting, the finance minister stressed his decision comes after "the raising of the status of Palestine at the UN."
Steinitz's spokeswoman told AFP that Israel normally transfers 460 million shekels ($120 million) per month before deductions.
According to the spokeswoman, the Palestinians owed Israel's electricity company some 800 million shekels ($209.7 million). She said the decision to withhold the funds applied only to this month.
Palestinian officials had no immediate comment.
The move comes after the Palestinians secured non-member state observer status at the UN General Assembly last week, winning approval in a 138-9 vote over opposition from Israel and the United States.