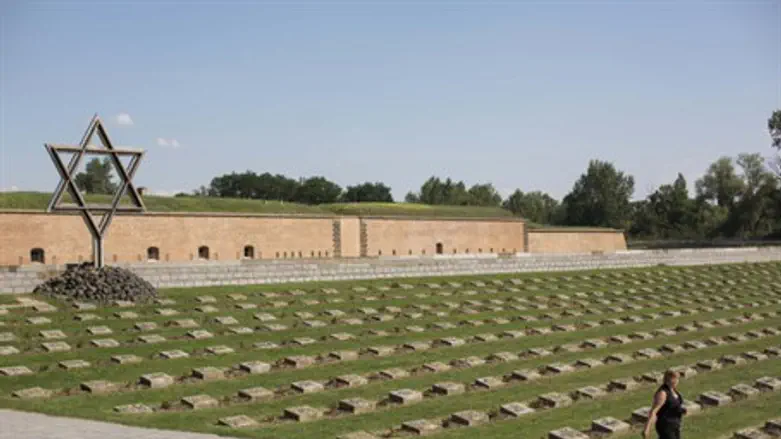 Jewish cemetery
Flash 90
Norwegian police on Monday apologized for their role in the arrest and deportation of hundreds of Jews in the Scandinavian country during World War II, AFP reported.
Representatives of the Jewish community welcomed the apology, noting that it was long overdue.
The statement coincided with the 70th anniversary of the 1942 deportation of 532 Norwegian Jews and Jewish refugees on the German ship SS Donau.
"I want to apologize on behalf of the Norwegian police and those who were responsible for carrying out the deportation of Norwegian Jews to concentration camps," newly appointed police director Odd Reidar Humlegaard told the daily Dagsavisen, according to AFP.
The collaborationist government of Vidkun Quisling, who was executed in 1945, ordered the deportation of hundreds of Jews from Norway in 1942.
The roundups were carried out by Norwegians, and not Germans, according to the Norwegian Center for Studies of Holocaust and Religious Minorities.
The police apology, which came 10 months after that of Prime Minister Jens Stoltenberg, was well-received by the country's small Jewish community.
"That's good to hear, but it was high time for these apologies," Samuel Steinmann, 89, the last survivor of the Norwegian Jews who were deported to Auschwitz, told news channel TV2 Nyhetskanalen, according to AFP.
"It's never too late," said Ervin Kohn, president of the Mosaic Religious Community in Norway.
Of the 2,100 Jews who lived in Norway at the start of World War II, 772 were deported.
Of those, only 34 survived the concentration camps to which they were sent, according to the Holocaust research centre.