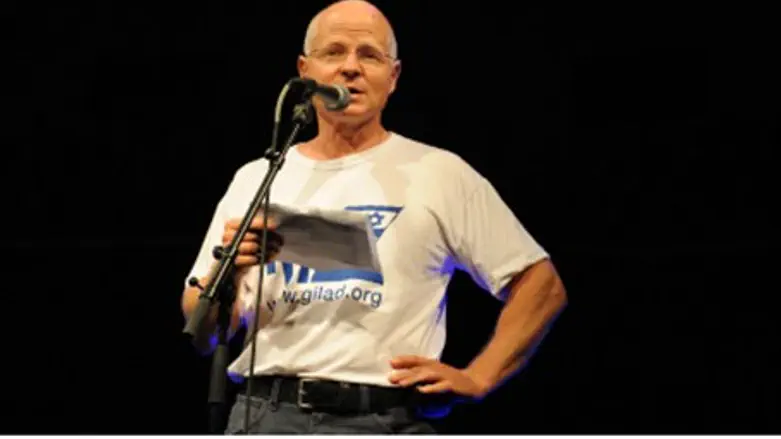 Noam Shalit at a rally for his son / archive
Israel News photo: Flash 90
Noam Schalit, the father of freed soldier Gilad Schalit, criticized the government Sunday for not advancing "peace talks" with Fatah head Mahmoud Abbas (Abu Mazen) while conducting contacts with Hamas.
Noam Schalit, who is vying for a spot on the Labor party's Knesset list, published a Facebook status that said, "Netanyahu is negotiating with Hamas, which does not recognize Israel and is active in terrorism. On the other hand, it refrains from advancing peace negotiations with Abu Mazen, who recognizes Israel and denounces terror activities. Where is the logic?"
Some subscribers posted angry responses to the status update, accusing Schalit of hypocrisy because he did not express opposition to talks with Hamas when his son was held captive by the organization.
Schalit answered by adding,: "In order to remove doubt, let me say that I always believed it was right to talk to the other side, including Hamas. What I do not understand is the way in which Netanyahu rejects the [Palestinian] Authority and Abu Mazen."
Schalit has been roundly criticized for running for public office and for calling the government that freed his son, at a great cost and risk to the entire nation, a "bad government." Pundit Kalman Libeskind has called him "the man with the most chutzpah on the planet."