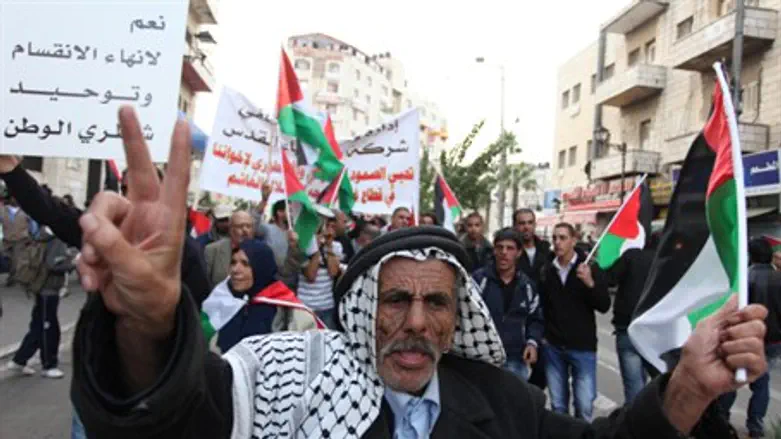 Arab man celebrates Gaza 'victory'
Flash 90
Despite Gaza's main terrorist groups losing huge numbers of weapons and launch sites in Israel's Operation Pillar of Defense, Iran and Hamas have been spinning the week-long battle as a victory for their side.

Iran's Saeed Jalili, secretary to the Supreme National Security Council, crowed on Iran's IRIB news that the ceasefire deal reached this week "means that the Zionist regime is becoming increasingly weak," Italy's AGI reports.

Jalili said the ceasefire admitted to Israel's "accepting defeat." Iran will continue to support terrorist groups in Gaza and elsewhere that fight Israel, he declared.

Hamas, too, came out with a declaration of victory. "We have come out of this battle with our heads held up high," said Hamas' head-in-exile, Khaled Mashaal.

Islamic Jihad chief Ramadan Shallah claimed the operation was Israel's "greatest defeat in history".