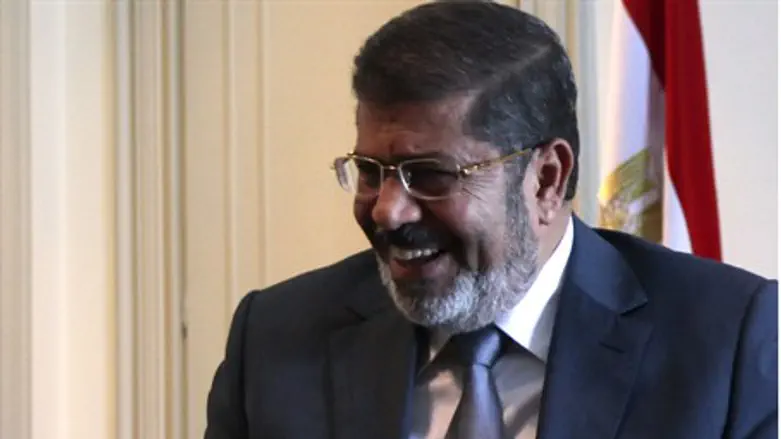 Mohamed Morsi
Israel news photo: Flash 90
Israel decided to refrain from a ground invasion of Gaza after it was warned that such a move could spell the end of the peace agreements with Egypt and Jordan, Channel 2 reported Thursday.
According to the report, Mossad Head Tamir Pardo, who went to Cairo as Israel's representative in the contacts that preceded the ceasefire, was told in messages from Cairo and from Washington that the peaceful relations between Israel, Jordan and Egypt were at risk.
In addition, Channel 2 reported that the Americans asked Egypt's president Mohammed Morsi to talk directly with Israeli Prime Minister Binyamin Netanyahu about the ceasefire – but Morsi refused pointedly.
Foreign Minister Avigdor Lieberman told Channel 1 that some of the considerations behind the unpopular decision to agree to a ceasefire could not be made public. He said, however, that if the government's motivation had been political, it would have made the opposite decision.