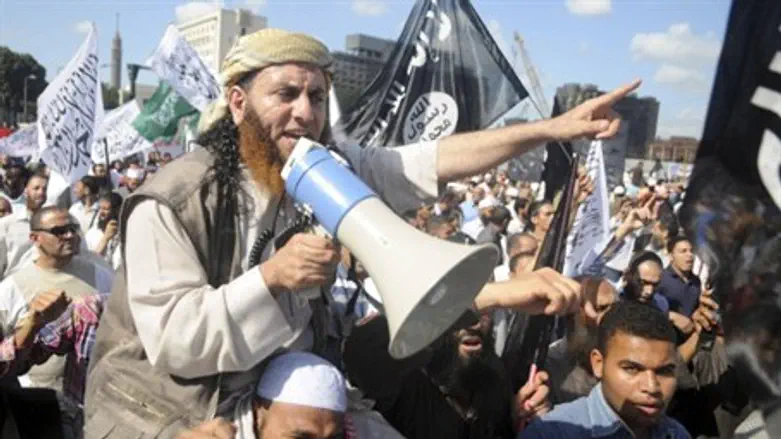 Islamists rally
Reuters
More than 10,000 ultraconservative Muslims demonstrated Friday in Tahrir Square central Cairo, demanding that Egypt's new constitution be based on the rulings of Islamic Sharia law.
The rally was organized by a number of minority Salafi groups, but neither the Muslim Brotherhood nor the main Salafist Al-Nour party backed the protest, according to Al Jazeera.
Islamists are not in agreement over the interpretation of Islamic law and its proper place in the new constitution.
Demonstrators demanded that the panel tasked with writing the new constitution override liberal and secular objections and include language that could allow religious scholars to influence legislation.
The panel is led by the Muslim Brotherhood.
"Sharia [Islamic] is our constitution" and "The people demand the application of God's law," protesters chanted.
The controversy is centered on the constitution's second amendment. The former constitution stated that the "principles of Islamic Sharia" are the basis of legislation. Conservative Muslims want the wording changed to state that the basis of law will be "the rulings of Sharia," implying Egypt's laws may be left to the interpretation of religious scholars.