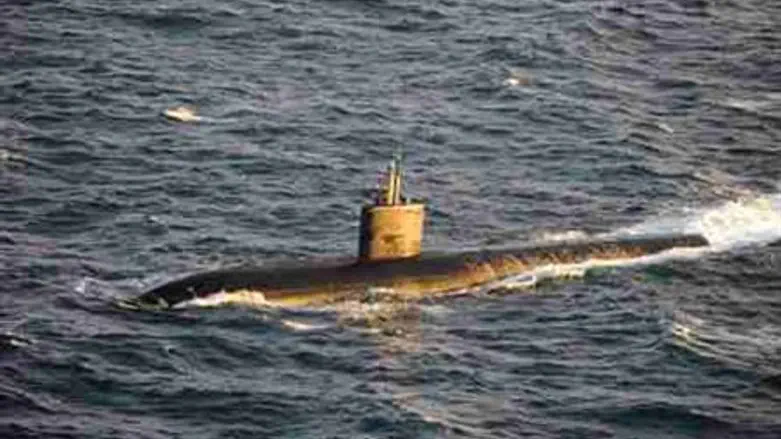 The Los Angeles-class attack submarine USS M
Reuters/US Navy
A Russian nuclear-powered attack submarine sailed within 200 miles of the U.S. East Coast, defense officials told the Washington Free Beacon.
The report follows by three months a similar revelation by the newspaper that a Russian nuclear sub patrolled the Gulf of Mexico undetected for more than a month.  
The submarine off the East Coast was identified as a Russian Sierra-2 class submarine and was the first time that class of Russian submarine had been detected near a U.S. coast, said officials, who spoke on condition of anonymity.
"One defense official said the submarine was believed to have been conducting anti-submarine warfare efforts against U.S. ballistic and cruise missile submarines based at Kings Bay, Georgia," The Free Beacon reported. "A second official said the submarine did not sail close to Kings Bay and also did not threaten a U.S. aircraft carrier strike group that was conducting exercises in the eastern Atlantic."
The Kings Bay Naval Submarine Base is the home port for two guided missile submarines and six nuclear missile submarines.  
The Washington newspaper also reported that a Russian electronic intelligence-gathering vessel was granted safe harbor at a Florida port during the Sandy Superstorm, within listening range of Kings Bay. 
The Russian attack submarine off the East Coast is equipped with anti-submarine warfare missiles and torpedoes. It was detected by U.S. Navy underwater sonar sensors and now is believed to have sailed several hundreds miles from the coast.
Media reports from Russia the past year have indicated that Moscow is trying to flex its power on the oceans, particularly on the North Sea route.
Its deployment of nuclear submarines is a throwback to the Cold War period decades ago, when the Soviet Union carried out hundreds of submarine patrols to show its capabilities to attack.
Richard Fisher, a military analyst with the International Assessment and Strategy Center, told the Free Beacon, "As was their primary mission during the Cold War, Russian SSNs [nuclear attack submarines] would likely be trying to track U.S. nuclear missile submarines deploying from Kings Bay, Ga., and to monitor U.S. naval deployments from Norfolk, Va."
Russia also has showed its muscle from the air, flying a strategic bomber plane on last July 4 close to the U.S. West Coast, prompting the United States and Canada to scramble interceptor jets.