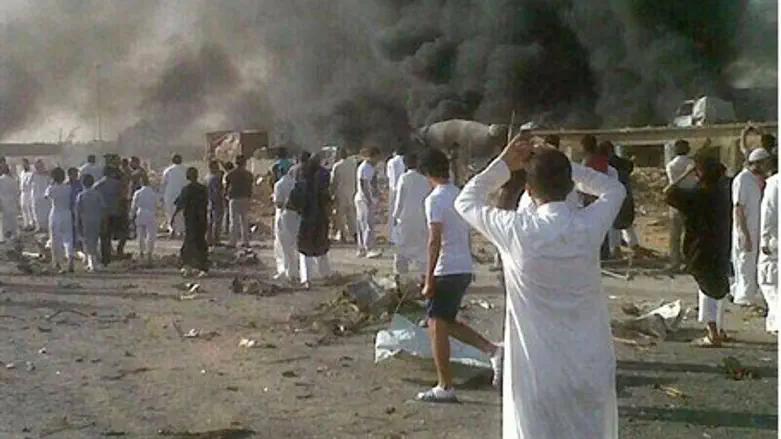 Smoke is seen after an explosion which severe
Reuters
A truck transporting fuel exploded Thursday in the Saudi capital of Riyadh, killing approximately ten people and wounding some 50 others, Al-Arabiya reported.
The explosion took place at a busy intersection in the eastern part of Riyadh when the driver hit a bridge on top of Shaikh Jaber road.
The accident damaged several vehicles and nearby houses, Al Arabiya added.
At this time, no official statistics have been released regarding the exact deaths and injuries. The civil defense controlled the fire of the explosion.