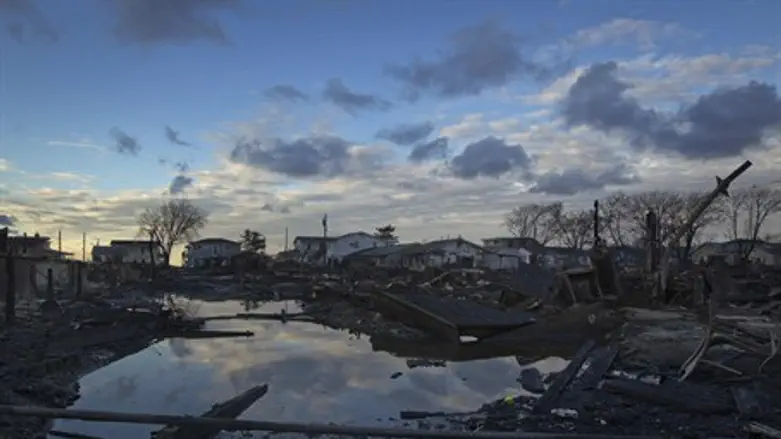 The wreckage of homes devastated by fire and
Reuters
The Jewish Federations of North America (JFNA) umbrella organization announced that it is establishing a Hurricane Relief Fund to contribute to recovery and rebuilding in the wake of Hurricane Sandy.
"Jews have always wanted...to help, and the Jewish Federation is the voice of the Jewish community," said Federation Executive Director Jason Moss.
All funds collected will be directed to social welfare agencies in the affected areas serving both the Jewish and general communities.
The Jewish Federation will absorb all administrative costs, ensuring that all donations go directly to aid those most grievously affected. 
"Seeing the response of communities across the region to the devastating storm, we are awed by the strength of the American people. The Jewish community and the Federation movement send our support and prayers to those affected by the hurricane, and we will stand beside them during the recovery and rebuilding," the organization said in a statement.

"Before the storm hit, JFNA Emergency Committee staff communicated with potentially impacted Federations and communities. We also coordinated with our Jewish Voluntary Organizations Active in Disaster (JVOAD) partners. Our team is also communicating with affected Federations to assess damage and communal needs, as well as participating in National VOAD meetings, which are held in conjunction with FEMA and emergency response personnel from across the region," the statement read.
The American Red Cross has also encouraged people to make blood and platelet donations to support the blood needs of those affected by Hurricane Sandy.