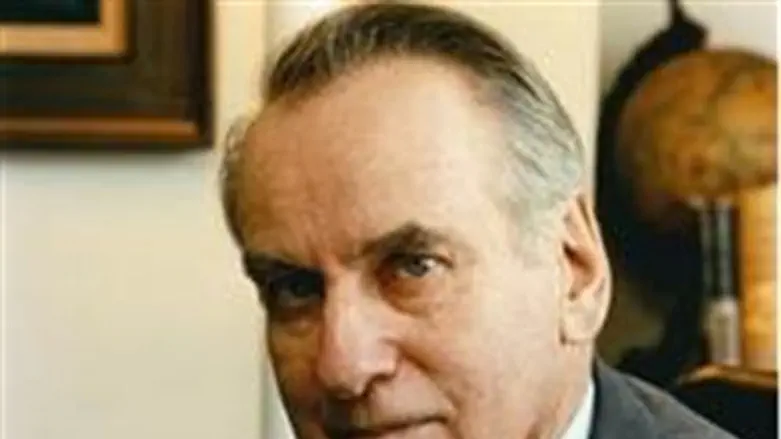 Zalman Shoval
Flash 90
Israel's former ambassador to the United States, Zalman Shoval, believes the joint Knesset list between the Likud and Yisrael Beytenu could bring as many as 50 seats in the upcoming elections.
Shoval, who announced on Monday that he is running for a spot on the Likud list in the January elections, told Arutz Sheva on Tuesday, "I have a good feeling. I'm very optimistic about the union. I supported it and I believe that by running together we can get approximately 50 seats."
He expressed hope that the members of the Likud will vote for him and ensure him a high spot on the party's Knesset list, noting, "I'm not a new figure in the Likud. I am one of its founders and I bring with me loyalty and seniority."
In recent years, Shoval has served as Prime Minister Binyamin Netanyahu's representative in the U.S. He said that he believes that as an MK he can do even more.
"I have done everything possible in politics," he said. "I've been an MK, an ambassador and Deputy Minister of Foreign Affairs. I'm not looking for a career or for jobs. In the last year I worked as the Prime Minister's representative in the U.S. and we concluded that I could upgrade my activity if I'm elected to the Knesset."
Shoval also mentioned Hurricane Sandy and said that it may have an effect on the results of next week's U.S. presidential election.
"I think that the storm could work against Obama," he said, "because it is precisely in those states where there is a large concentration of African-American supporters of Obama that people live in poor conditions and they will be the ones to suffer more from the storm."