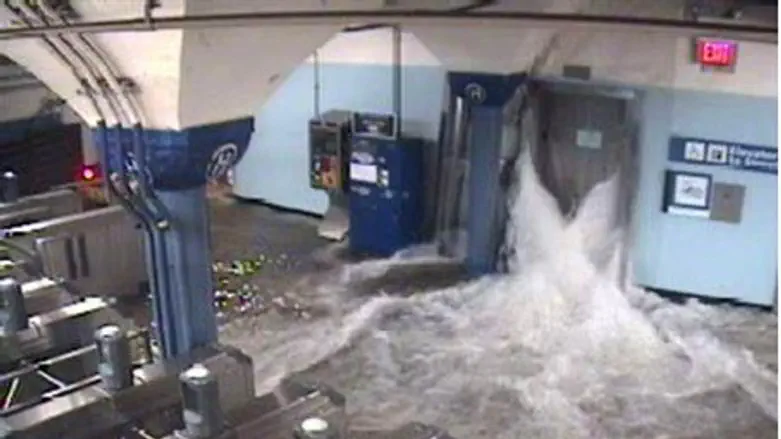 Sandy floods New York City
Reuters
A six-alarm destroyed at least 50 homes in Queens, a borough heavy populated by Israelis and American Jews, and flooded by the Frankenstorm Sandy storm.
The New York Fire Department said on its Twitter page that more than 50 homes had been "completely destroyed" but could not immediately be reached for further comment, according to AFP.
The fire came after the megastorm slammed into the US East Coast, flooding lower Manhattan, inundating several subway lines and knocking out power to a half a million homes and businesses across the city.
More than 200 firefighters were fighting the fire in the Breezy Point section of the Rockaway peninsula in Queens, NBC reported.  
The fire was reported around 11 p.m. Monday night.