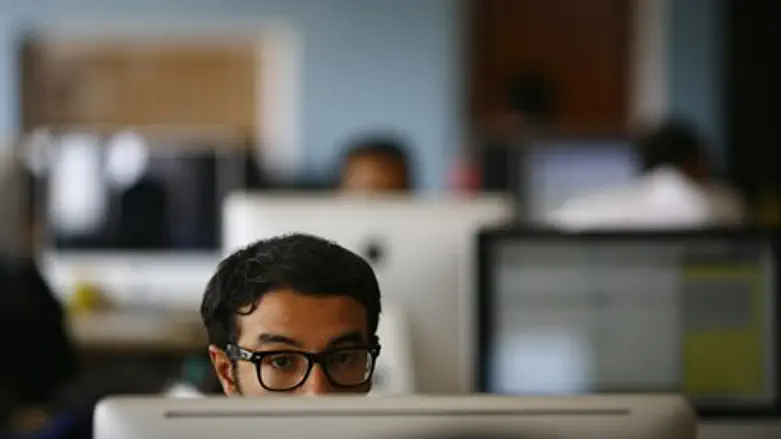 Elance invests in Israel (illustration)
Reuters
Elance, the leading global platform for online work, is just the latest global tech company to realize Israel's importance as a premier place for investment and growth.  
The company, which aims to form successful online work relationships between global businesses and freelancers, announced Thursday that it is launching a presence in Israel and is committed to adapting its product for the Israeli consumer. 
"No doubt that Israel is a phenomenon when it comes to talents, creativity and out of the box thinking," said Kjetil Olsen, Vice President of the European division at Elance. "We're confident that this roll-out will leverage both the opportunities and level of support to our Israeli clients and contractors".
Elance helps businesses hire virtual staff on an hourly or project basis and also provides professionals looking to work online with access to qualified clients, a virtual workplace and guaranteed payment. With a population of less than eight million, the Israeli market is seeing extremely fast growth and is currently ranked among the top 7 hiring markets in the world on the Elance platform, a phenomenon that might be hard to explain but one that global companies continue to embrace.