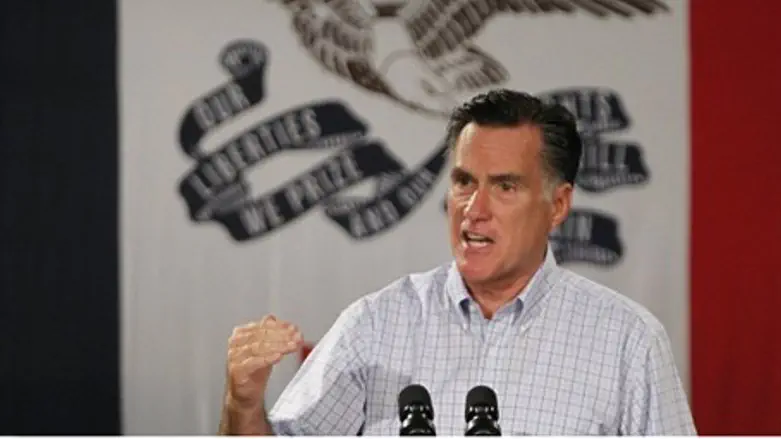 Mitt Romney
Israel news photo: Flash 90
The Gallup Institute polling group has given GOP presidential contender Mitt Romney the biggest lead yet over US President Barack Obama.
According to the consulting firm, more than half of likely voters now prefer Romney for president, with only 45 percent backing Obama, the Washington Post reported Thursday.
A significant fact is that Romney is consistently moving ahead of Obama in each of the past seven-day rolling averages conducted after the October 3 presidential debate in Colorado, which focused primarily on the dismal state of the economy.
The second debate between the two contenders was held in Long Island, New York on October 16, in a Town Hall- style setting intended to test the body language of both. Only one question regarding foreign policy was allowed. Gallup cautions that the new numbers do not include data collected after that contest.
But the polling firm, usually very conservative in its assessments, shows in a voter model surveying likely voters that Romney now has a better chance of winning the November election.
However, a Washington Post-ABC News poll released Monday was not as optimistic for the Republican contender, showing a closer contest with Obama at 49 percent and Romney at 46 percent.
The two candidates appear to be in a near dead heat in a poll by Politico-George Washington University, with Obama at 49 percent, and Romney at 48 percent.