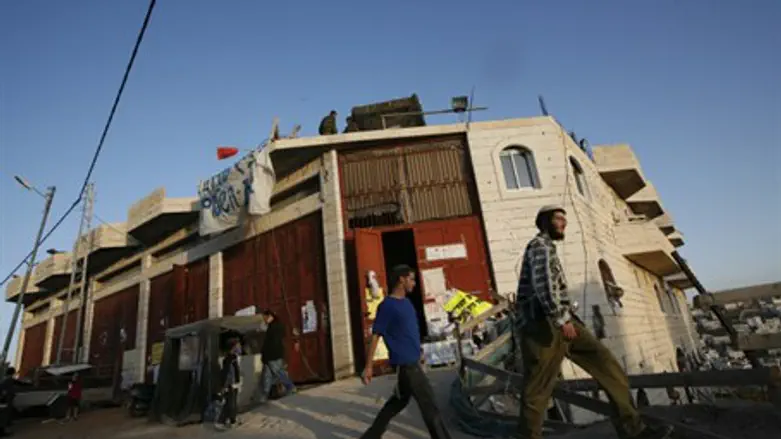 Peace House
Israel news photo: Flash 90
The judicial system again has allowed a PA Arab appeal to ban Jews from returning to the Hevron "Peace House" that a court ruled they legally bought.
Jews last month won a five-year legal struggle to prove ownership of the five-story building at the entrance to Hevron from Kiryat Arba. A Jerusalem court ruled on September 13 that that Tal Construction and Investments Company had legally purchased the building, and Defense Minister Ehud Barak ordered the Civil Administration to allow Jews to return.
Arabs since then have filed an appeal to the High Court, and the same Jerusalem District Court that issued a green light for Jews to return to the Peace House now has issued a temporary injunction barring them from doing so until the High Court rules on the Arab petition.
The government was to complete the bureaucratic process by the end of this week to pave the way for Jews to return to the building.
Tal Construction said in 2007 it had bought the building from Hevron Arabs but did so through a third party to protect the sellers from death, the punishment meted by Palestinian Authority law to an Arab who sells property to Jews.
The following year Barak, using his power as administrator over Judea and Samaria, broke a promise to delay the expulsion in favor of negotiations by sending in police to violently expel 25 families from the building "until the court decides to whom it belongs."