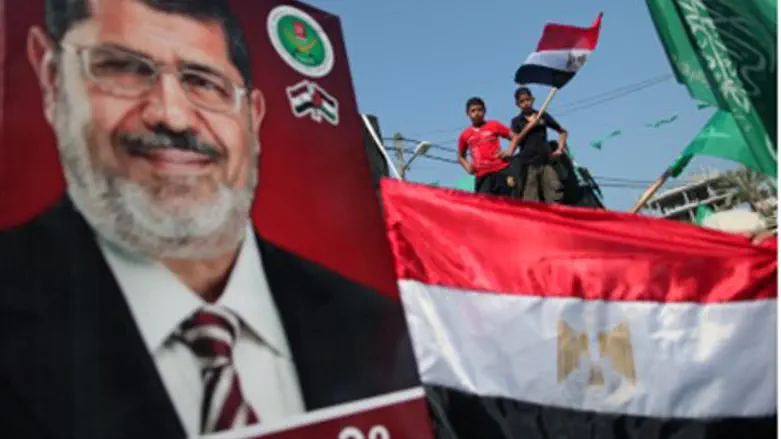 Morsi poster in Gaza
Israel news photo: Flash 90
Newly elected Egyptian president Mohamed Morsi returned to Cairo Tuesday evening after a one-day rendezvous in Uganda's capital Kampala, where he celebrated that country's 50th independence anniversary. This is the second time Morsi has visited Africa since assuming presidency in June. In July he visited Ethiopia.
During the brief stay in Uganda, Mr. Morsi met with Ugandan president Yoweri Museveni, discussing bilateral relations and issues pertaining to the countries of the Nile Basin region, Ahram reported.
During the days of the Hosni Mubarak regime, "relations with Nile Basin countries deteriorated," according to Ahram, especially when Ethiopia said it planned to build a dam on the Nile despite a long-running row with Egypt over the use of the river in March of 2011.