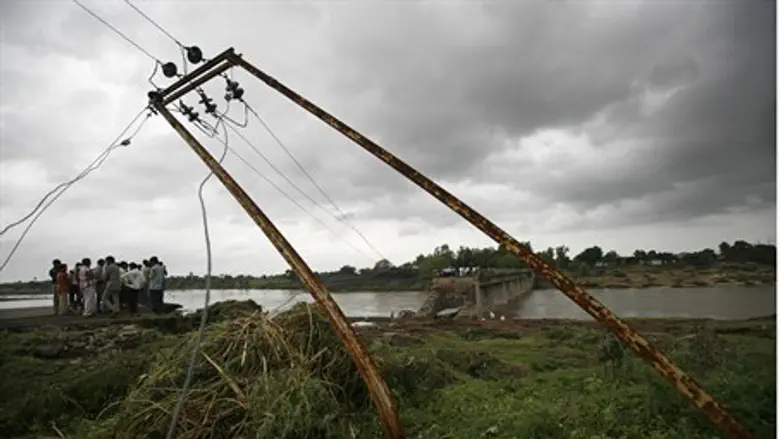 aftermath of storm
Reuters
While the following report may seem entirely more plausible if it were to appear in a popular sci-fi novel than on a news website, the U.S. Homeland Security Department has, in fact, warned that the "zombies are coming," and has urged citizens to prepare for apocalyptic disasters and emergencies.
"The zombies are coming!" reads the Homeland Security warning. 
The theory behind the calamitous "warning" is that if citizens prepare for a zombie-like scenario, they will be better prepared to combat genuine disasters and emergencies, such as hurricanes, pandemics, earthquakes and terrorist attacks.
As part of the popular health campaign, the public has been urged to stock up on food, batteries and water, and to keep extra changes of clothes and medication on hand.
The Federal Emergency Management Agency (FEMA) hosted an online seminar for its Citizen Corps organization to help emergency planners better prepare their communities for disaster.
Last year, the federal Centers for Disease Control and Prevention (CDC) first launched a zombie apocalypse social media campaign for the same purposes.
A spokesperson explained at the time that the campaign was introduced to get Americans interested in its annual campaign for hurricane preparedness.
"I worry we try the same thing every year and I didn't know how many people we were actually engaging," Dave Daigle of the Center for Disease Control told The Los Angeles Times.  "Let's face it — preparedness and public health are not exactly sexy topics."
In a statement, the organization later confirmed it is currently not warning against a specific zombie-like virus or condition.