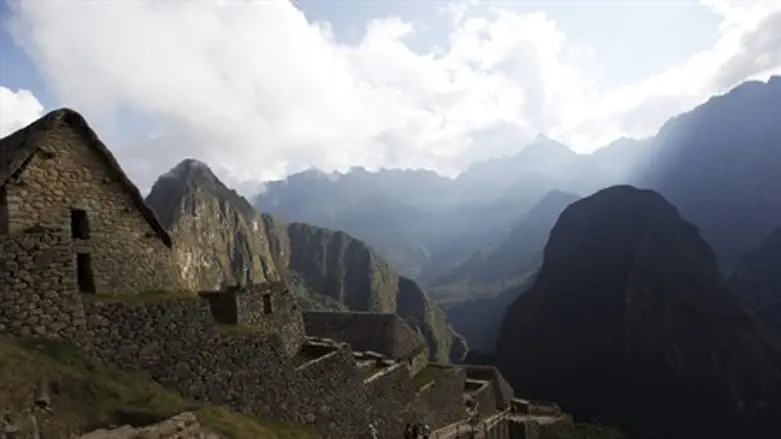 Inca citadel of Machu Picchu in Cusco
Reuters
A young Israeli woman has died in Cusco, Peru in a rafting accident. The name of the 22-year-old woman has not yet been released to media, although her family has already been notified of her death.
The friends with whom she was traveling escaped injury in the accident.
The ZAKA first responder and recovery organization is working together with Israel's Foreign Ministry to bring the young woman's body back to Israel for interment. Authorities are still holding the body due to the nature of the accident, which is under investigation.
Cusco is a city in the southeastern part of the country; it is also the name of the region, and the province, near the Urubamba Valley of the Andes Mountain range. 
The Andes mountain range, 4,400 miles long and 300 miles wide, reaches a peak of almost 23,000 feet and is a popular attraction for Israeli and other Jewish hikers, an ancient capital of the Inca Empire. It was declared a World Heritage Site by UNESCO in 1983, with some two million tourists traveling to the area annually.
Last month, two Israeli tourists were killed in accidents involving buses travelling between the Peruvian capital, Lima, and Cusco in the east. Nine others were injured.