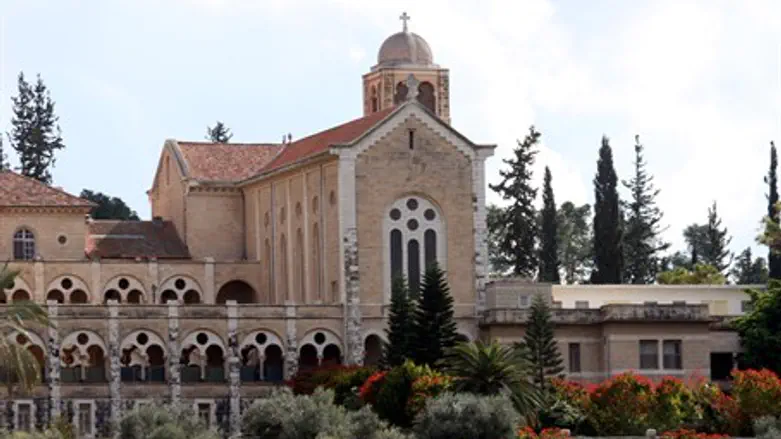 Latrun monastery
Israel news photo: Flash 90
MK Orit Zuaretz (Kadima) blames nationalists for the arson and graffiti at the Latrun monastery Monday night.
"There is no end to the settler terror that takes Netanyahu and his government hostage in the circle of violence and extremism," Zuaretz said Tuesday. "This wimpy government accepts violence and terror as a legitimate reaction to the evacuation of Migron and fails to act resolutely against them," she charged.
"The security forces, too, show worrisome impotence. Instead of taking the gloves off and acting resolutely against the terrorists among the settlers, and protect the fabric of relations between Jews and Arabs in Israel, they choose to issue a feeble denouncement and thus lend legitimacy to the grave phenomenon."
"Besides the importance of resolute action and denouncing [the vandalism] within Israel," she explained, "such events have far reaching repercussions in the international arena, especially at this time, when a process of delegitimizing Israel is taking place, and we are pilloried because of the settlements. Events such as these inflame the passions, make criticism harsher and weaken Israel's status."
A wooden door to the monastery at Latrun, west of Jerusalem, sustained damage after having been set on fire Monday. Vandals scrawled graffiti on the monastery at Latrun, west of Jerusalem, Monday night, with hate messages against Christianity.