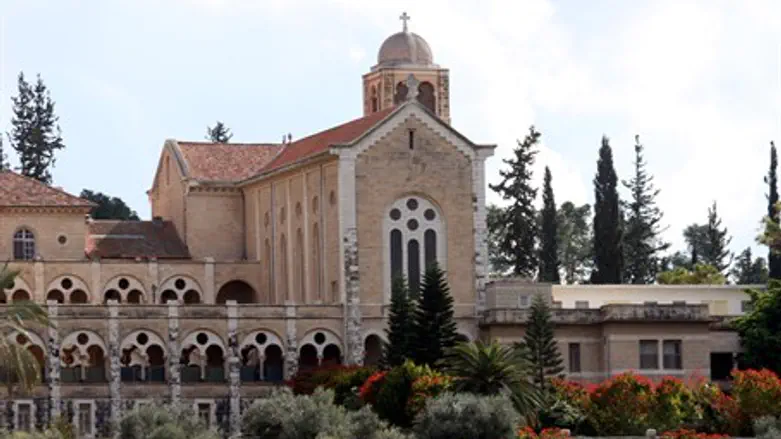 Latrun monastery
Israel news photo: Flash 90
Vandals scrawled graffiti on the monastery at Latrun, west of Jerusalem, Monday night, with hate messages against Christianity. Police are investigating and say "price tag" vandals may not have been responsible.
A wooden door to the impressive monastery sustained damage after having been set on fire.
Among the slogans were, "Jesus is a monkey" and "Migron." Police officials said that other signs lead them to believe that the vandals may have been hareidi religious Jews and not necessarily youth from Judea and Samaria who have been accused of vandalism as a reaction to government expulsions of Jews.
Foreign media placed the blame squarely on "settlers" despite the preliminary conclusion by the police that they were not involved.
Investigators said the perpetrators may also have been behind the vandalism of another monastery approximately six months ago.
A monk at the monastery discovered the vandalism in the middle of the night when he heard noise.
The monastery was established in 1890, and its vineyard and winery produce a wide variety of wines.