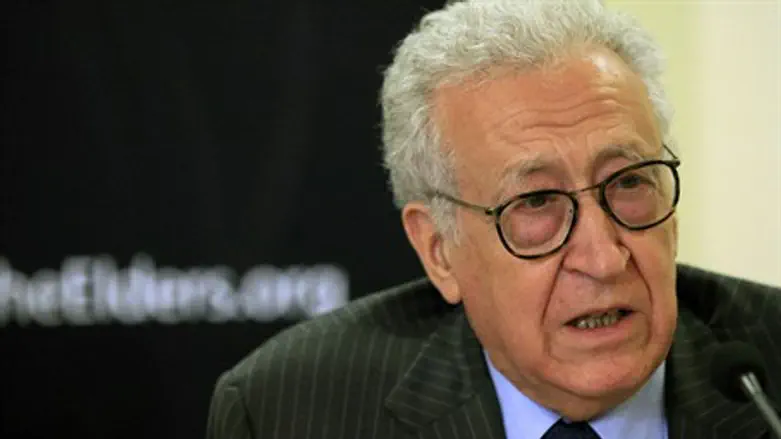 Diplomat Lakhdar Brahimi
Reuters
The new UN-Arab League envoy to Syria, Lakhdar Brahimi, said he is deeply pessimistic at his chances of restoring calm to the war-torn country.
"I know how difficult it is - how nearly impossible. I can't say impossible - nearly impossible," Brahimi, an Algerian diplomat said in an interview with the BBC. "And we are not doing much. That in itself is a terrible weight."
Brahimi replaced Kofi Annan as the United Nations and Arab League joint special representative on Syria at the end of August.
Annan drew up the six-point plan for Syria, which failed to yield the desired results, and violence in the country only continued to worsen.
Brahimi said he was "scared of the weight of responsibility" on his shoulders and was aware that not enough is being done to end the violence through diplomacy. 

"People are already saying, 'People are dying and what are you doing?' And we are not doing much. That in itself is a terrible weight," Brahimi said.

Brahimi said he felt like he was "standing in front of a brick wall", looking for cracks that may yield a solution. "I'm coming into this job with my eyes open, and (with) no illusions," he said.
He added that the need for political change in Syria was "fundamental and urgent." "Change cannot be cosmetic," he said. "There will be a new order but I do not know who will be the people in the order. That's for Syrians to decide."
Around 20,000 people have been killed during a 17-month uprising against Syria's President Bashar al-Assad.