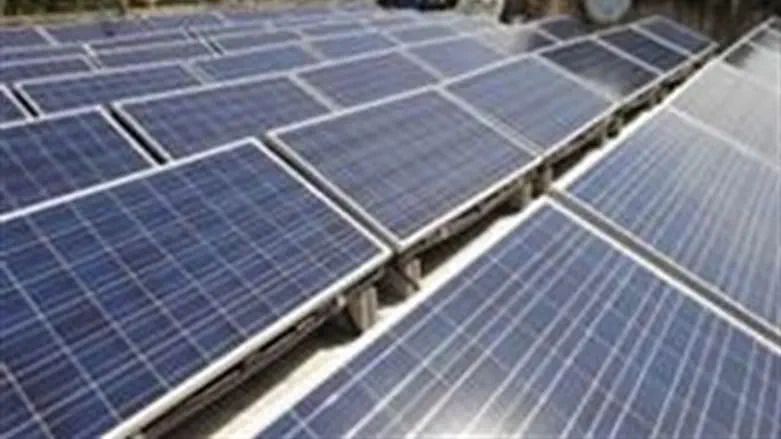 Solar Farm
Israel news photo: Flash 90
Israel's High Court has given the green light to companies who fought with consumer groups over setting up large solar farms in the Negev Desert.
The farms, which would be comprised of thousands of solar reflectors, are expected to generate hundreds of megawatts of electricity from solar power each year.
The High Court rejected a petition by consumer groups against the distribution of government land to the companies who want to build the farms.
The groups, led by the Organization for the Fair Distribution of Property, claimed the government was distributing the land without regard for the public.
The petition also contended the government also had not secured a commitment from the companies to distribute profits to the residents of towns and local authorities whose land was appropriated for the project.
The court ruled that arrangements had been made to compensate the towns and local authorities, and that the consumer groups had no legitimate case.
Israel has been a world leader in the use of "green" energy, particularly in solar energy.
Last month the Knesset approved the first reading of a bill co-authored by MK Ze'ev Bielski (Kadima) and MK Dov Khenin (Hadash), stipulating that solar water heaters be installed in every building with up to 15 floors.
"With this bill we can use more efficiently the solar energy found in our country and we will spare ourselves from power outages due to power shortages," Bielski commented after the bill passed its first reading.