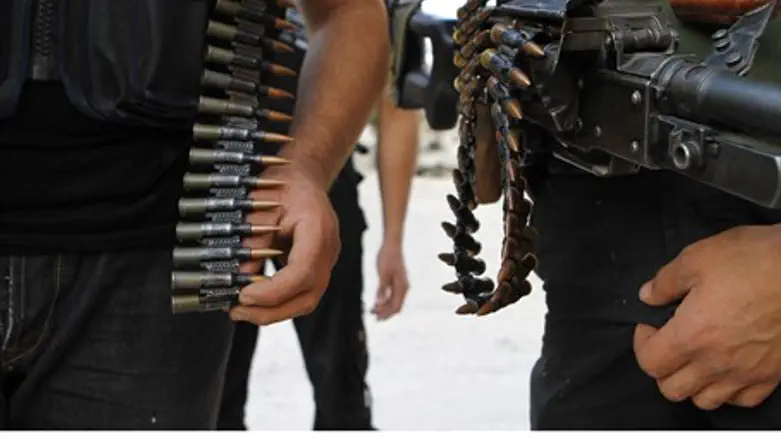 Members of Free Syrian Army in Damascus
Reuters
The Syrian Army is shelling its own capital city, which is also being bombarded by the country's Air Force helicopters, as members of the Free Syrian Army continue to secure sections of Damascus.
Opposition activists told reporters Wednesday the Damascus neighborhoods of Kfar Souseh, Daraya, Qadam and Nahr Aisheh were under government fire by heavy artillery from the surrounding Qasioun and Saraya mountains.
Varying reports from different news agencies are placing the death toll in Damascus between 23 and 40 people killed by government forces on Wednesday.
Residents told reporters via Skype that as many as 22 tanks stormed the upscale Kfar Souseh district. Some two dozen foot soldiers followed each tank.
Regime forces conducted house-to-house searches as they hunted for opposition forces, according to contacts reporting to the UK-based Syrian Observatory for Human Rights.
Execution-style killings by government forces were reported in both Kfar Souseh and Nahr Aisheh. Between 12 to 18 people died in Nahr Aisheh; 11 to 22 were killed in Kfar Souseh.
"The whole of Damascus is shaking with the sound of shelling," said a woman in Kfar Souseh.