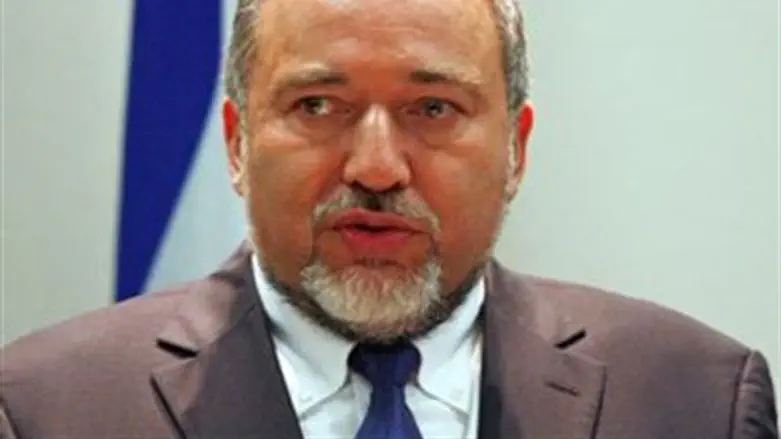 Avigdor Lieberman
Reuters
Foreign Minister Avigdor Lieberman, known for his shot-from-the-hip talk, wrote European Union's foreign policy chief Catherine Ashton what many in the government think but never said: Palestinian Authority Chairman Mahmoud Abbas is an obstacle to peace and does not act in the interests of his own people.
In a letter published by the Haaretz newspaper, Lieberman also wrote that Abbas should be replaced because he "apparently is uninterested or unable... to reach an agreement which would bring an end to the conflict."  
He repeated numerous government statements that in return for dozens of "good will" gestures by Israel, Abbas has dug deeper in a trench that has led him to try to bypass talks with Jerusalem and instead appeal to the United Nations for recognition of the Palestinian Authority as an independent country on its own terms.
The Foreign Minister called for new Palestinian Authority elections, which have been held only once. Abbas' term of office officially ended more than two years ago, which Lieberman noted in his letter to Ashton.
"Abbas does not represent the general Palestinian interest (for example, he has repeatedly postponed the democratic process of elections in the PA.) nor even the interest of his constituents in the West Bank. The Palestinian Authority is a despotic government riddled with corruption," Lieberman wrote.
He also told Ashton that instead of taking positive steps toward speaking with Israel, "He is creating a culture of blaming Israel for delaying the [peace] process, while attempting to achieve advantages without negotiation via blackmailing and ongoing to attempts to internationalize the conflict."
Concerning PA claims that "settlements" are the obstacle to peace, Lieberman noted, "The entire area of the settlements constitutes approximately one percent of the area of the West Bank." He added that Israel suffered the onslaught of 14,000 rockets from Gaza since the government expelled all Jews from the region and withdrew its military presence.
Lieberman also wrote veiled criticism of Ashton and the international community community's long-standing view that the root of problems in the Middle East is the "occupation" of Jerusalem, Judea and Samaria.
"Facts and history, as opposed to the simplistic stereotypes and political bias, contradict the idea that's somehow the settlement enterprise is the main obstacle to renewing negotiations," Lieberman wrote.