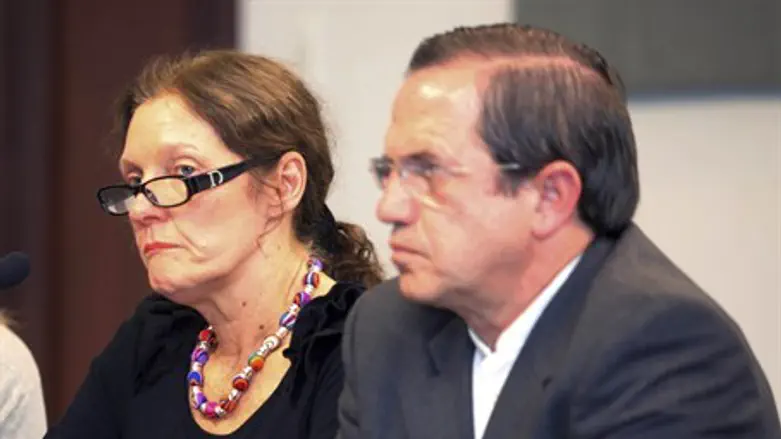 Christine Assange, Ricardo Patino
Reuters
The mother of WikiLeaks founder Julian Assange says she fears the United States may torture or execute her son if he is extradited there.
She made the allegations at a news conference following a meeting at the Ministry of Foreign Affairs in Quito with Ecuador's Foreign Minister, Ricardo Patino.
The elder Assange visited Ecuador on Monday to plea for her son's asylum request and said the WikiLeaks founder is under extreme psychological stress, adding that he feels his only option is to seek safety in Ecuador. Julian Assange has been taking refuge in the Ecuadorean embassy in London since June 19. 
The Australian national is wanted by the United States on charges of publishing classified documents on his WikiLeaks website in 2010. He is also wanted in Sweden for questioning in connection with allegations of rape and sexual assault made by two WikiLeaks supporters in 2010.  Assange claimed the relationship with both women was consensual.
But Ecuador's ambassador in Sweden told authorities there that Assange could be questioned in the Ecuadorean embassy in London if need be, Patino told reporters.
Christine Assange has said she believes her 41-year-old son will not receive fair treatment in Sweden. She is also deeply concerned that Sweden will extradite him to the U.S.
"As a mother I am terrified for what would happen to my son if he's extradited to the United States... where he'll be possibly executed or perhaps tortured in a prison and will not face a hearing," she told reporters, holding photos of Julian Assange as a toddler.
She made reference to the experience of U.S. intelligence analyst Bradley Manning, who was charged with leaking the classified documents to WikiLeaks. However, she did not cite specific evidence supporting her claim that her son might be tortured in a U.S. prison if her were extradited to America.