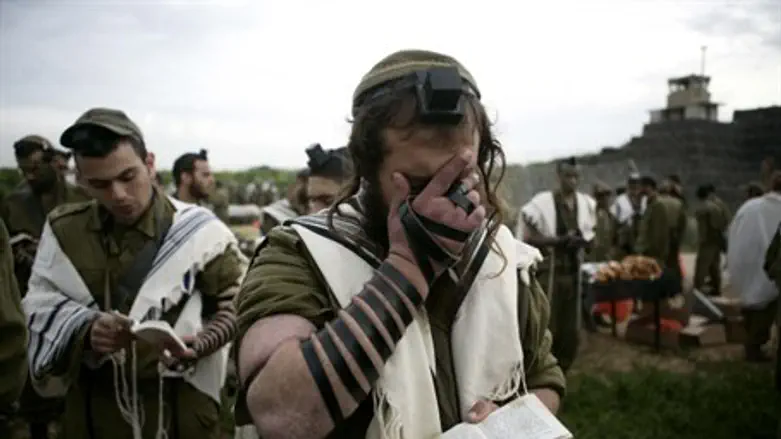 Hareidi-religious soldiers
Flash 90
The Tal Law, which regulated the enlistment of hareidi Jews to the IDF for a decade, expires tonight. Defense Minister Ehud Barak has instructed the IDF to begin implementing the Security Service Law vis-à-vis the hareidim.
Barak gave the military a month to come up with a practical formula for enlistment of hareidim, which is to serve as a stopgap measure until an alternative to the Tal Law is legislated by the Knesset.
Barak noted that the IDF's proposal should take into account the High Court's ruling on the matter, as well as the IDF's needs and values, the principle of equality in sharing the burden of service and the individual's suitability for service.
He also made clear that the rate of enlistment of hareidim should be accelerated and that additional unique tracks should be created for them. This would also facilitate their absorption into productive work in civilian life, he added.
Barak also called for tougher enforcement against draft avoiders.
Additionally, Barak instructed the defense establishment to implement reforms that will gradually increase soldiers' salaries to the point at which they will be paid minimum wage, at the very least.