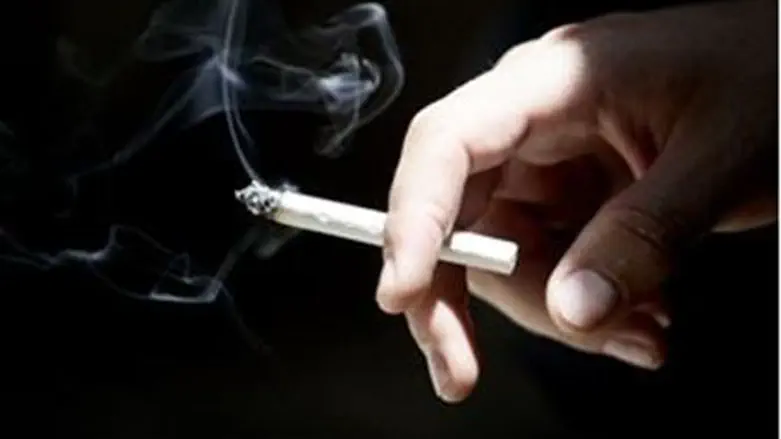 Smoking
Israel news photo: Flash 90
Israel is cracking down on smokers in public spaces, as evidence mounts that secondary smoke is also a killer.
New legislation went into effect Wednesday prohibiting smokers from lighting up in various additional public venues.
Among the latest "hot spots" to be banned for smokers are train platforms, covered bus stops, central bus stations and government offices. In addition, smoking is now also prohibited in work places, except in rooms specifically set aside as designated "smoking areas" by the company's management.
In hospitals, smokers need to stand a minimum of 10 meters away from entrances and doorways.
Bluntly, tens of thousands of people die each year in the United States from the effects of secondhand smoke (SHS), according to the American Cancer Society (ACS).
Among the findings by the U.S. Surgeon General listed on the ACS website are clear, stark statements such as: "SHS kills children and adults who don't smoke," and "SHS causes disease in children and in adults who don't smoke."
Secondhand smoke is defined as that which comes from the end of a lighted cigarette, pipe or cigar. It has higher concentrations of carcinogens (cancer-causing agents) that smoke exhaled by smokers.
Nevertheless, as a mixture of both, SHS is classified as a "known human carcinogen" by the U.S. Environmental Protection Agency (EPA) and the World Health Organization.
Non-smokers who inhale secondhand smoke, which has been linked to emphysema and lung cancer, take in nicotine and other toxic chemicals just as smokers do.
Other research has suggested possible links to leukemia, breast cancer, heart disease and other health problems.