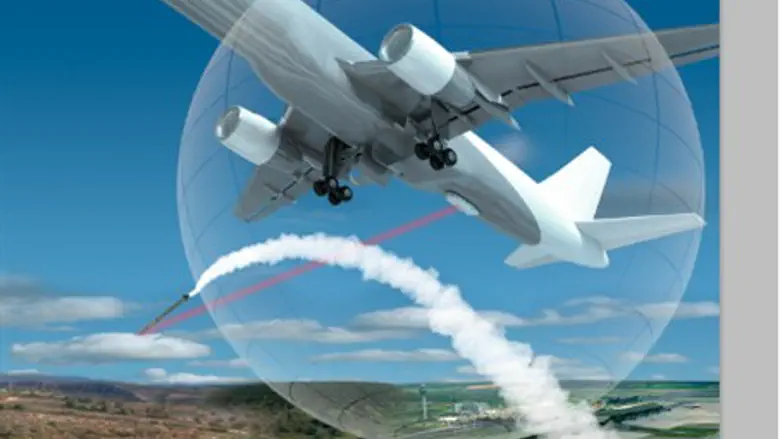 Elbit's C-MUSIC system elbit photo
Israel news photo courtesy of Elbit
Israel's giant Elbit Systems firm has produced a new to protect medium and large aircraft against shoulder-fired missiles.
The "J-MUSIC" system follows the previously launched C-MUSIC system, which protects passenger planes. The latest anti-missile system is being unveiled at the Farnborough Air Show in London this week.
J-MUSIC is an advanced multi-spectral infra-red fiber-laser based system, which rapidly acquires and tracks incoming man-portable missiles and deflects them from the target using a very powerful laser beam.
The new system is specially designed to protect medium to large jets such as transporters, tankers, special mission platforms, business jets and others. 
The new system has an advantage of being lightweight, enabling it to be easily installed on a wide range of aircraft and allowing protection against multiple and simultaneous missile threats
In addition to Israel, the MUSIC family already operates in Brazil, Italy and other countries. The Italian Air Force has selected the system to be installed on helicopters.
Elbit Systems has become an exporter in the international market, and its stock is dually traded in Tel Aviv and New York.
The company includes subsidiaries that operate in the areas of aerospace, land and naval systems, command, control, communications, computers, intelligence surveillance and reconnaissance, unmanned aircraft systems, advanced electro-optics, electro-optic space systems, airborne warning systems and military communications systems.