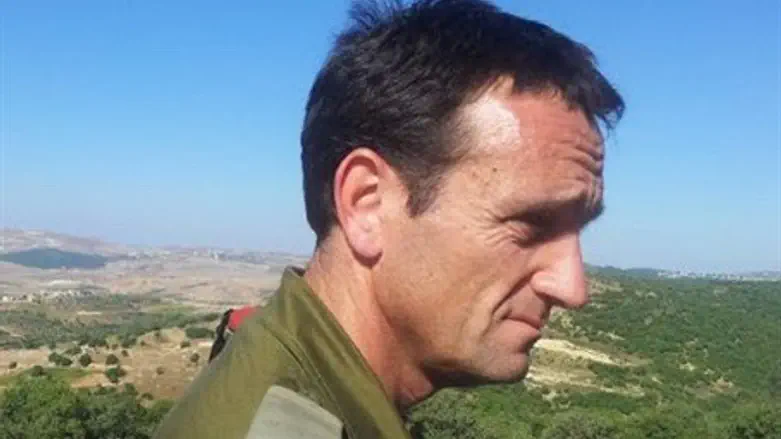 Brig. Gen. Hertzi Halevi
Kobi Finkler
The IDF is preparing thoroughly for another war while implementing many lessons from the Second Lebanon War and Operation Cast Lead in Gaza, Galilee Division Commander Brig. Gen. Hertzi Halevi said Thursday.
He spoke on the sixth anniversary of the outbreak of the Second Lebanon War.
"The challenges facing us are numerous and we will need to see how we deal with a complex challenge, including an enemy with multiple abilities, but the IDF will go in and do it sharply if needed, and that will cause extensive damage on Lebanese soil," Brig. Gen. Halevi said.
He appeared to backtrack somewhat from a statement by another top officer last week, who said that Syria's civil war could result in terror attacks across the Syrian border into Israel. Brig. Gen. Halevi said he has difficulty seeing the connection between the situation in Syria and terror activity along the border but this possibility needs to be taken into account and the IDF is making preparations.
"Anything like an attack in Iran or Syria raises the likelihood of hostile activity in the border region and thus we need to be prepared," he said.
Regarding the Lebanese Army, the division commander said that while the last six years were the quietest on that border in 40 years, "We understand well that there is more than one reason that could ignite the border and break the quiet."
"In case the Lebanese Army operates against us, the IDF knows how to give the sharpest and clearest response, and should the Lebanese Army choose to fight us, that will be much simpler than fighting Hizbullah."