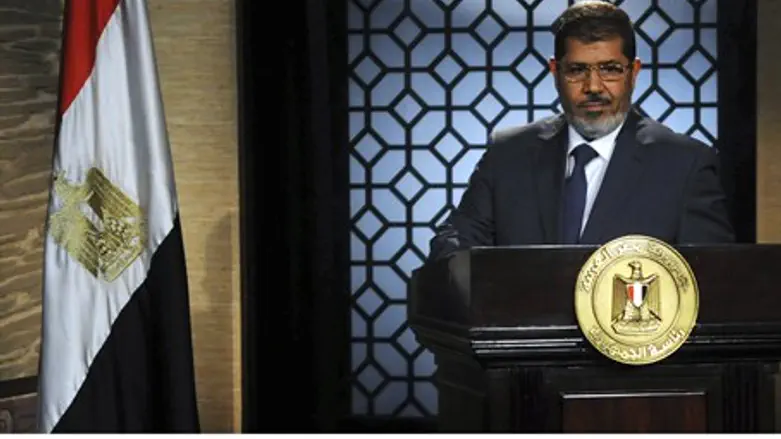 Mohammed Morsi
Reuters
Egypt's newly elected Muslim Brotherhood president, Mohammed Morsi, received a phone call from his Iranian counterpart, Mahmoud Ahmadinejad, on Wednesday.
According to a report in Egypt's state news agency, Ahmadinejad congratulated Morsi on his recent win in Egypt's presidential election. He also invited Morsi to attend a summit of the Non-Aligned Movement which will be held in Tehran on August 29.
The report did not say whether Morsi had accepted Ahmadinejad's invitation. The call came several hours after Morsi denied media reports claiming he plans to visit Iran for the summit.
The Lebanese daily Al-Safir reported Tuesday that Morsi would visit Iran in August for the summit, of which Egypt is the rotating president. Iran is expected to take over the presidency next month.
The Lebanese newspaper quoted Morsi as saying, "The Iran-Egypt relations are expected to witness an eye-catching growth in coming weeks."
Egypt and Iran had no relations since the Islamic Revolution in 1979, but signs towards close ties and even an alliance have emerged since the departure of Egyptian President Hosni Mubarak.
Morsi recently denied he gave an interview to Iran's Fars news agency in which he said he will "reconsider the Camp David Accord" with Israel and that he wants closer ties with Tehran to create a "balance" in the Middle East.
Morsi's spokesman later said the new president plans to take legal action against Fars for fabricating the interview with him.