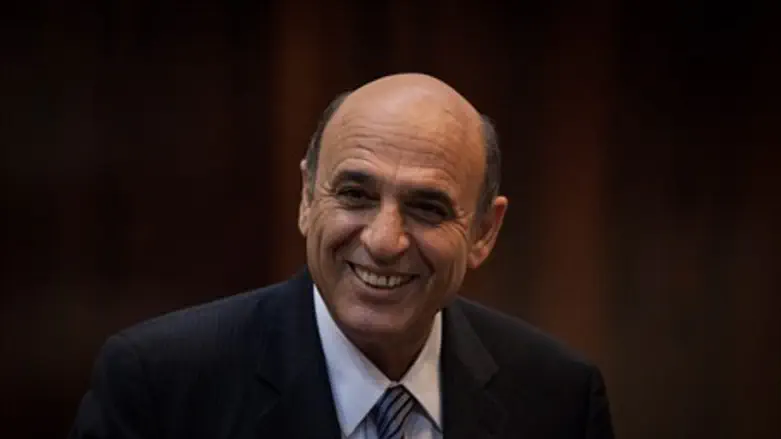 Shaul Mofaz
Flash 90
Deputy Prime Minister and Kadima chairman Shaul Mofaz strongly rejected on Wednesday evening Prime Minister Binyamin Netanyahu's welcoming of the Draft Law committee's recommendations.
"The chairman of Kadima received the Prime Minister's statement with disappointed," Mofaz said, according to a report on Army Radio. "This is a time for actions, not words, for decisions and not for deceptions."
Mofaz's statement added, "The Prime Minister is evading the challenge of correcting the injustice of giving an exemption to the hareidi population. Israeli citizens expected clear words from the Prime Minister. Those who serve in the military expected a decision to be reached and awaited historical and effective justice - and it looks as though this is not the case."
Earlier on Wednesday, Netanyahu said he concurred with the committee's most contentious recommendation: sanctions for hareidim and Arabs who refuse to serve in the IDF.
"One who shirks" in his obligation to do military service, Netanyahu said, "will not receive the same benefits as one who serves."
The Draft Law committee headed by Kadima MK Yohanan Plesner announced its recommendations at a press conference on Wednesday morning, following a blow-up between Mofaz and Netanyahu, who dissolved the committee this week following internal dissension.
Plesner said he wants to heavily fine hareidi religious youth who refuse to enlist in the IDF but issued only general guidelines for the Arab sector.
Mofaz has issued a clear ultimatum to Netanyahu to adopt new draft law proposals if he wants to keep Kadima in the coalition.
Mofaz's ultimatum puts the Prime Minister on the spot to choose between Kadima and hareidi religious parties, which are fiercely opposed to the proposed change and have been a pillar of the coalition.