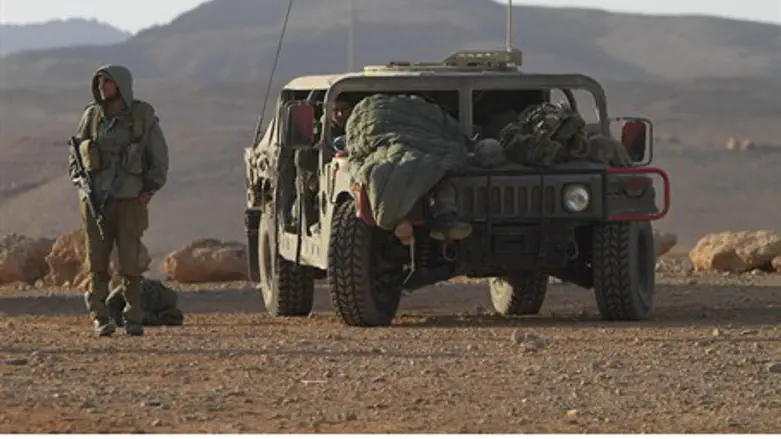 IDF jeep (illustrative)
Flash 90
Bedouin metal thieves infiltrated the IDF base at Tze'elim in the Negev Saturday night and stole crates of ammunition, which the IDF insists were empty. The Bedouins entered the base on SUVs.
According to Channel 2, the IDF gave chase but the Bedouins toyed with them, stopping the SUVs once in a while to let the IDF vehicles chasing them get close and then speeding off again. The chase was called off once the Bedouins were outside of the base's perimeter, even though the thieves were in possession of live ammunition.
A similar, highly embarrassing incident occurred in March. Video of that incident that aired on Channel 2 shows the Bedouins openly mocking the soldiers by driving through the firing zone in broad daylight, confident that the soldiers will not fire upon them and that they can outmaneuver the tanks.
They raced for metal scraps that the soldiers were firing upon as targets and then made off with the loot.
The IDF Spokesman's Unit said that the thieves failed to enter the bunker that contains ammunition Saturday and only made off with empty crates, but the Channel 2 reporter said they did make off with ammunition.