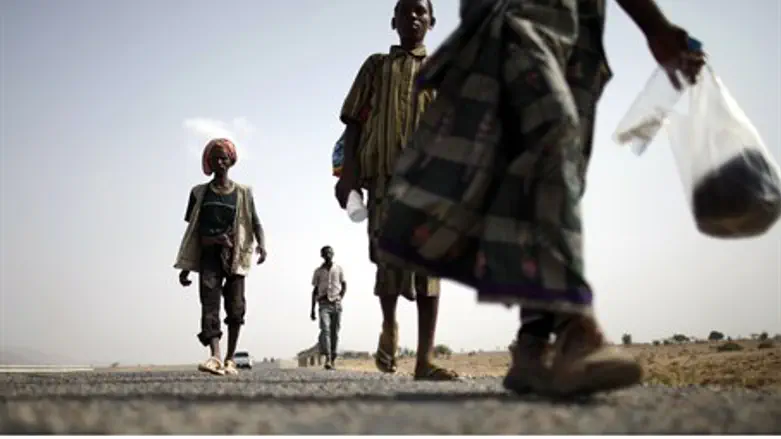 drug smugglers
Reuters
Iranian Vice President Mohammad Reza Rahimi condemned the 'Zionists' for inciting global drug trade and addiction in a bid to annihilate non-Jewish communities in accordance with Talmudic teachings, Fars News Agency (FNA) reported.
Addressing a ceremony for the International Day Against Drug Abuse and Illicit Trafficking held in Tehran on Tuesday, Rahimi alleged that the prevalence of narcotics and drug-addiction throughout the world is rooted in the Talmud.
"The book teaches them how to destroy non-Jews so as to protect an embryo in the womb of a Jewish mother," Rahimi stated.
The Iranian vice-president said that the Zionists' direct involvement in the prevalence of illicit drugs is why` "you cannot find a single addict among the Zionists". 

Rahimi pointed to Iran's heavy spending and loss in the campaign against drugs, including the loss of 4,000 lives.
"We could receive money and allow drug cargos to pass through Iran as a transit route and end up in the western countries without leaking into the Iranian society, but our religious teachings do not allow us to do so because paving the ground for the transit of narcotics to the other countries is against ethical codes," he said.  
Eastern Iran borders Afghanistan, the world's number one opium and drug producer. Iran's geographical position has made the country a favorite transit corridor for drug traffickers who intend to smuggle their cargoes from Afghanistan to drug dealers in Europe, noted FNA.