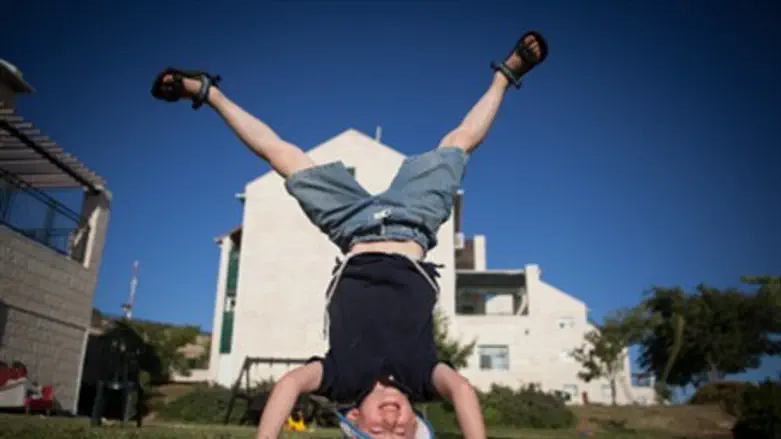 Givat HaUlpana
Israel news photo: Flash 90
The state plans to request a three-month extension on the demolition of homes in Beit El's Ulpana neighborhood, IDF Radio (Galei Tzahal) reported Tuesday.

Demolition is currently scheduled to take place within the next two weeks.

A "senior government source" who spoke to IDF Radio said the delay would allow the homes to be moved, rather than destroyed. Prime Minister Binyamin Netanyahu has attempted to calm frustration over the planned demolition by moving the homes elsewhere in the town, and building new homes as well.

The request for a delay will be filed only if an agreement is reached with Beit El leaders, the source said. Local leaders would be expected to promise that the eviction from the Ulpana area will go smoothly.

Rabbi Zalman Melamed, head of the Beit El yeshiva, said Monday that he is working for an agreement. "There are battles that cannot be won," he told students, explaining that it would be better to use the destruction of the Ulpana neighborhood to win gains for Israeli settlement in the region than to fight a futile battle against the demolition.

In March, the Supreme Court rejected a government request to delay the destruction of Migron. The state had sought to postpone demolition until new homes could be built for those who are to be expelled.

In 2005, the government expelled Israelis from Gaza and northern Samaria (Shomron), intending to quickly build new homes for them. Nearly seven years later, many remain in the caravan housing sites that were supposed to be home for no more than one year.