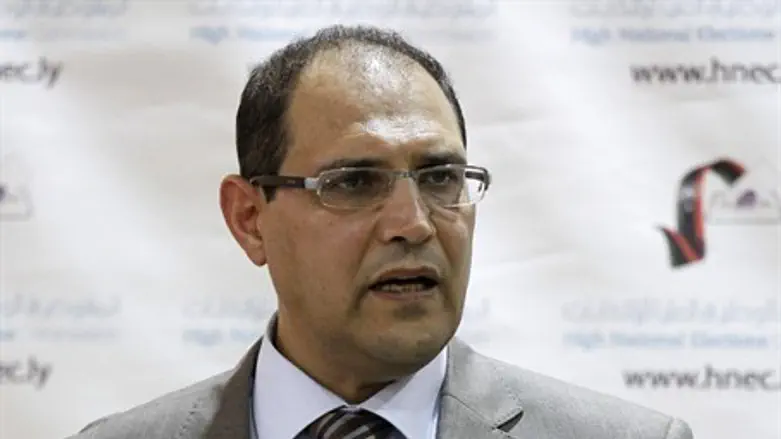 Nuri al-Abbar
Reuters
Libya announced on Sunday that elections for a constituent assembly have been postponed to July 7, AFP reported.
The elections, the country's first national vote since former strongman Muammar Qaddafi was toppled, had originally been slated to be held by June 19.
"The date for the elections will be July 7," the president of the electoral commission, Nuri al-Abbar, told a news conference in Tripoli. He cited "logistical and technical" reasons for the delay.
The vote was postponed due to a delay in adopting a law to organize the elections, in order to give voters more time to register and to allow candidates who have been ruled out by the commission to appeal the decision, he said.
According to Abbar, the commission started its duties on February 12 which gave it only "128 days to prepare the elections... a very short time, especially for a country that hasn't seen elections for almost half a century."
He added that a note was sent on Sunday to the ruling National Transitional Council (NTC) to explain the decision to delay the vote.
More than 2.7 million Libyans, or around 80 percent of eligible voters, have registered to participate in the election, AFP reported.
The NTC launched a roadmap to a new Libya with a 20-month countdown to elections after Qaddafi was captured and killed by rebels last October.
A transitional government was to organize within eight months the election of a 200-member assembly. The NTC is to step down once the congress holds its first session.
AFP reported that dozens of parties which were banned under Qaddafi's rule as a "Western invention," have been founded in the months ahead of the election.
On Friday, the European Union said it has deployed an election assessment team to Libya ahead of the polls, which EU foreign policy chief Catherine Ashton has described as a "crucial step in the ongoing transition."