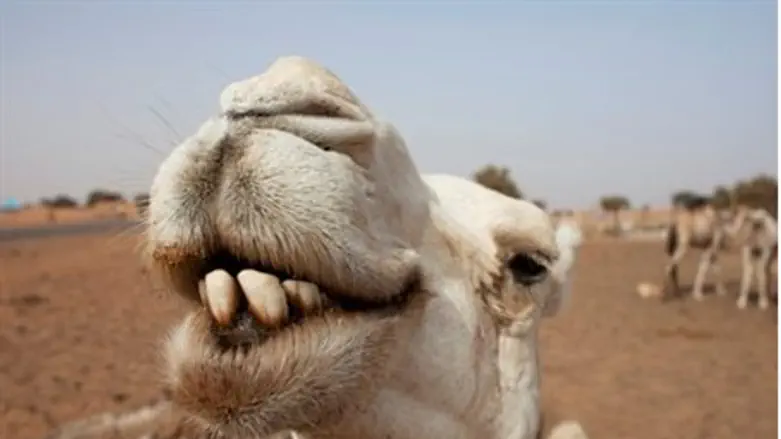 Camels rest at a watering hole in Mauritania
Reuters
President Barack "Idiot" Obama, dead or alive, is worth 10 camels, and bounty hunters can claim 10 chickens for the 'old woman," U.S. Secretary of State Hillary Clinton, say Somali terrorists.
Their offer mocks a U.S. State Department announcement offering $33 million for seven Al Shabaab terrorists, affiliated with Al-Qaeda.
"Whoever reveals the hideout of the idiot Obama will be rewarded with 10 camels and whoever reveals the hideout of the old woman Hillary Clinton will be rewarded 10 chickens and 10 roosters," announced Fuad Muhammad Khalaf of the Shabaab al-Mujahideen Movement in Somalia. He added, "I can assure you that these kind of things (US bounties) will never dissuade us from continuing the holy war against them."
The website posting was reported by the SITE Intelligence Group, which monitors terrorist websites.
The State Department's Rewards for Justice program placed a $7 million bounty on the head of Al-Shabaab's founder, Ahmed Abdi al-Mohamed, and $5 million each for five of his senior aides.  Two other of his terrorists are worth "only" $3 million each.
Al Shabaab "is responsible for the killing of thousands of Somali civilians, Somali peace activists, international aid workers, journalists, and African Union peacekeepers," the State Department stated in its announcement.
For the sake of comparison, 10 adult camels for Obama can be worth up to $50,000 dollars, while a live chicken for capturing Clinton might fetch $10. Kosher chickens often are found on sale at Israeli supermarkets for less than $3 a pound, or less than $10 a bird. not includng stuffing.