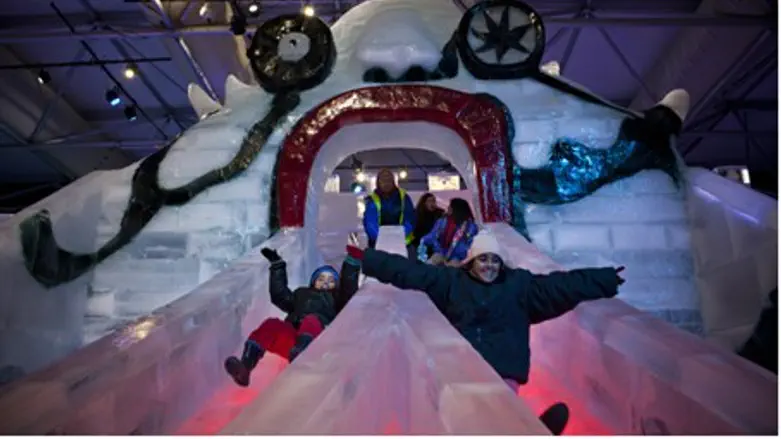 Jerusalem Ice Festival
Israel news photo: Flash 90
The city of Jerusalem has launched a new website  to build tourism to the capital. "I Travel Jerusalem" features a deal finder.
The Jerusalem Development Authority announced the launch of the site Thursday, saying the initiative was aimed at slashing red tape for tourists.
The site is expected to provide visitors to the city a wide range of options for seeing the capital from all corners of the globe.
Although it will initially be offered only in English and Hebrew, the site will soon be launched in a number of other languages, including Arabic, Russian, Spanish, Italian and German, officials said.
Google Street View maps are included for all sites in the city, as well as a calendar of events, advice on trip offers to sites across the country.
Restaurant and accommodation reviews are also listed, as well as HD videos of the city. Special information hubs set up around the city are expected to create an interactive experience for the seasoned surfer who visits the site while touring Jerusalem.
The site is expected to become especially useful for those who arrive in the city to attend the  new festivals and cultural events that have become Jerusalem's latest enhancement of its already multi-faceted tourist experience.