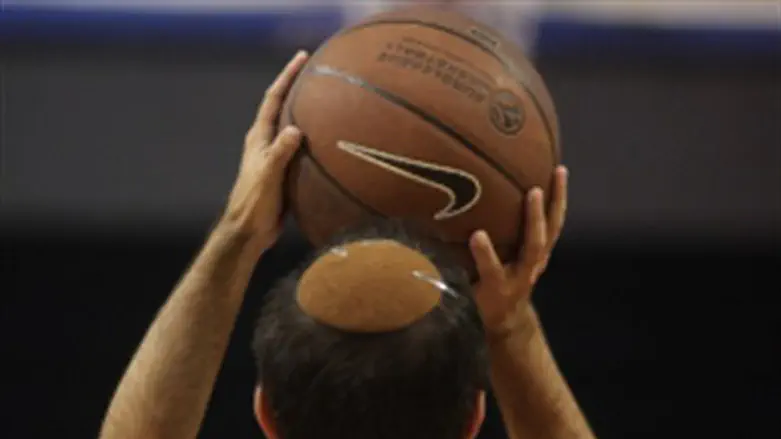 Men (illustrative only)
Flash 90
Many observant Jews are struggling with same-sex attraction (SSA), with few resources to help them. One courageous group is offering a special workshop next month for men who face this challenge.
On June 19, Israel's Negev desert will be the venue for what the staff of the Journey into Manhood Israel hopes will be the most definitive weekend of their lives. "Journey Into Manhood: A Healing Weekend," is described as a 48-hour immersion experience with intensive emotional-healing work, specifically for men who are self-motivated and serious about resolving unwanted homosexual attractions.
Jews struggling with same-sex attraction (SSA) who live in Israel are really caught between "the devil and the deep blue sea." They know homosexuality is proscribed in Torah law, explains "Yaakov," a Jerusalem resident who has helped organize the weekend and who spoke with Arutz Sheva on condition of anonymity.
These men also hear a constant mantra from media – and in the U.S., even from professional clinical associations – that "change is a false hope." They are told that men who are attracted to men should abandon the idea of marriage to a woman, and instead embrace the "gay lifestyle."
Journey into Manhood Israel is comprised of men who have proven the media hype to be false, Yaakov said. "I and many who stand with me know that our resolution is very true, not because we read it in a book or saw it on TV, but based on our own experience of realistic, real change."
The weekend will focus on how men who struggle with SSA can change their lives and begin to move in a different direction, Yaakov added.
"The cost is not low, but there are scholarships for people who find it difficult to pay the full amount," Yaakov said. The workshop will be in English and will include a full Hebrew translation. He warned that many of the spots are already filled, and urged those who want to register that it is important to do so as soon as possible, in order to ensure a place.
More information about the organization, the weekend and registration may be obtained. The group is informally linked to JONAH, a U.S.-based nonprofit international organization dedicated to educating the world-wide Jewish community about the social, cultural and emotional factors which lead to same-sex attractions. JONAH works directly with those struggling with unwanted same-sex sexual attractions (SSA) and with families whose loved ones are involved in homosexuality.