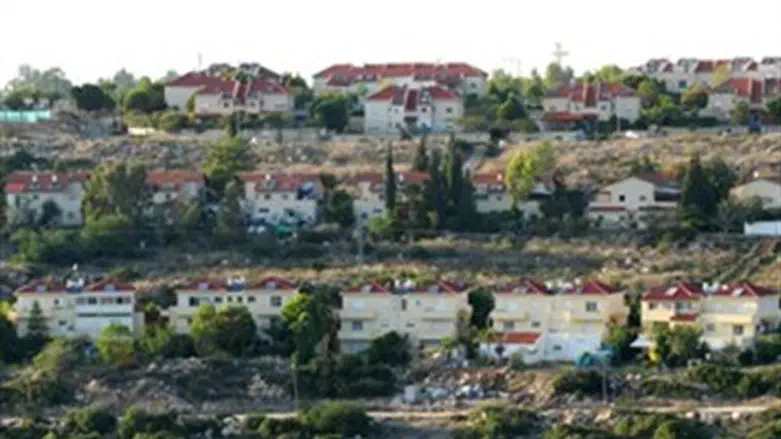 Judea and Samaria
Israel news photo: Flash 90
The director of the Psagot Winery in Binyamin, Yaakov Berg, said on Wednesday that recent decision to mark products made in Judea and Samaria (Yehuda and Shomron) as being "made in the settlements" will actually help the sales of such products.
On Tuesday, Switzerland's largest supermarket chain announced that it will tell its customers if products have come from Jewish communities in Judea, Samaria and east Jerusalem.
The chain's decision came several days after South Africa's Department of Trade and Industry announced that products produced by Israeli companies in Judea and Samaria cannot be labeled as products of Israel.
"Those who want to fight Israel won't even buy wine from Tel Aviv, they are just looking for a reason to pick on us," Berg told Arutz Sheva.
He added that he is convinced that those who love the wine made by the Psagot Winery will continue to consume it.
"In a month and a half I'm flying to South Africa and I hope to sell there twice as much as usual," said Berg. "There are people who work the opposite, and if there is a boycott they buy twice as much. This is especially true for countries in Europe, the U.S., Canada and Germany, where residents equally do not want to buy Arabic merchandise."
He said that the majority of consumers in South Africa are Jews who love Israel. "South Africa is itself a big wine maker. Most of our consumers are Zionist Jews and the decision to mark the products will only encourage them."
Berg noted that the decision to mark Jewish products reminds him of the marking of Jews by the Nazis during the Holocaust. "We thought those days were gone from the world, but it's important to note that back then we were marked because we were weak, whereas today we are marked because of our strengths."
He pointed out that the Psagot Winery produces approximately 150,000 bottles a year, with many of them being exported. Among the countries to which Psagot's wines are exported are the United States, Canada, South America, Australia, Japan, France, England, Switzerland and Italy.
"I am pleased that we are the largest wine exporters in Israel and I am convinced that this will continue," said Berg.