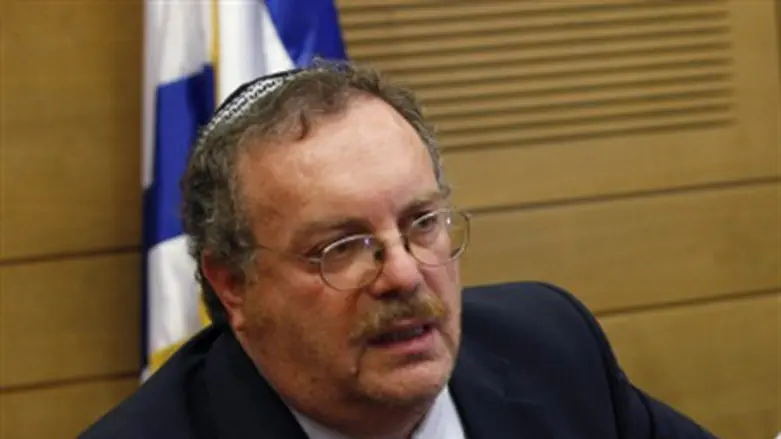 Minister Daniel Hershkowitz
Israel news photo: Flash 90
Jewish Home / National Religious Party (NRP, or Mafdal) leaders Minister Daniel Hershkovitz and MK Zevulun Orlev voiced pleasure Monday with the decision by Naftali Bennett to run for leadership in NRP party primaries and scrap his plans for running at the helm of a new party.
"I am glad that my call to Naftali Bennett, Rabbi Ronsky and Ayelet Shaked to come and join us in the Jewish Home / New NRP did not fall on deaf ears," Hershkovitz said. Rabbi Ronsky and Shaked were to be part of the leadership of the new party Bennett announced just two weeks ago, and will now also run within the NRP.
"This is not the time for divisiveness but for unity," Hershkovitz added, "and there is no doubt that they deserve a place in the Knesset as part of our movement. I call upon numerous good people – women, young people, new olim and wearers of 'transparent kippot' [people who are religious but do not wear a kippah – ed.] to come and join the party, elect and be elected within a large political framework."
MK Orlev said, "I am glad that Naftali Bennett has abandoned the idea of creating another rift in religious Zionism by establishing another party and will contend within the NRP.
"I call upon more young people like Bennett to join us and run in the primaries, so that the religious public can select the best people for the Knesset and present a varied and balanced list of experienced leaders along with young new ones, and receive trust from all parts of religious Zionism."