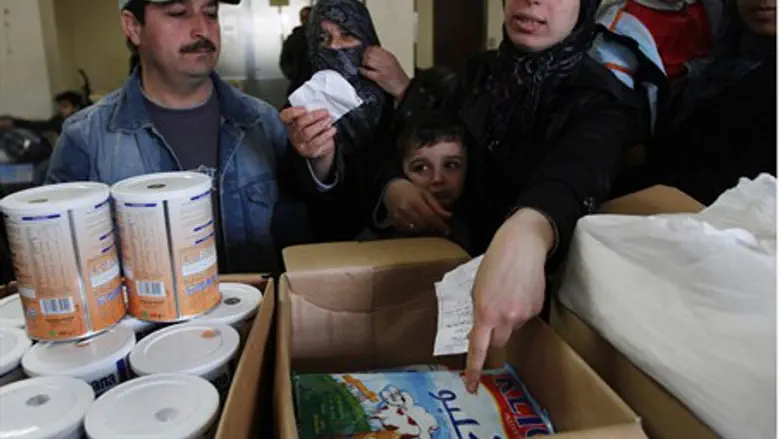 Syrian efugees in Lebanon / archive
Reuters
Jordan is beginning to become overwhelmed by the influx of Syrians fleeing the growing civil war in their country.
The number of refugees crossing the southern border into the Hashemite Kingdom this month has reached 14,500, according to the United Nations High Commissioner for Refugees (UNHCR).
But even that number may not truly reflect that actual Syrian population that has fled into Jordan, according to the local head of the UNHCR task force, Yanis Hasman.
In a meeting with heads of institutions affected by the mass flight of refugees into the northeastern Jordanian governorate of Mafraq, Hasman was quoted by the Petra news agency as saying that pressure on the country's service infrastructure is growing.
He appealed for coordination with the nonprofit International Relief and Development agency, and the German Federal Agency for Technical Relief organization to launch additional service projects to meet the needs of the refugees.
It is estimated the additional services to "both the local community and the refugees" will cost the international community some 30,000 dinars.
The state-run news agency quoted Mafraq officials as saying the influx of refugees had also placed an additional strain on the area's health and water sectors.
Mayor Mohammad Oweidat said his municipality's environmental staff has been "stretched to the limit" as sanitation crews were "incapable of dealing with more than 200 tons of garbage left daily by the local community and a refugee population that had swelled to over 20,000."
The U.N. agency is being asked to provide the community with four additional presses, 200 containers and other sanitary equipment, vehicles and insecticides to "deal with the problem."