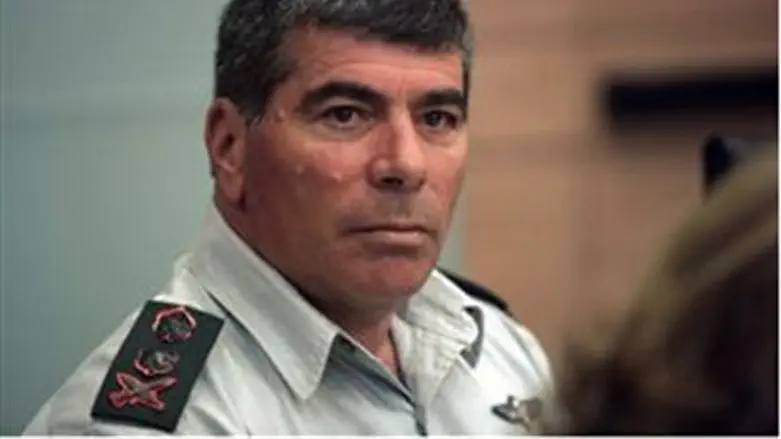 Chief of Staff Ashkenazi
Flash 90
In a letter to the Attorney General and to the State Attorney Sunday, Defense Minister Ehud Barak accused former Chief of Staff Lt. Gen. (res.) Gabi Ashkenazi of receiving and giving bribes, reports news website News1.
"After reading the draft of the State Comptroller's report on the Harpaz documents case," Barak said,  "one reaches grave and serious conclusions about the former Chief of Staff Gabi Ashkenazi and his former aide, Col. Erez Viener." 
According to News1, Barak listed no less than 10 criminal offenses that Ashkenazi had carried out, including acceptance of a bribe, giving a bribe and abetting bribery, while his confidante, Lt. Col. Boaz Harpaz, interfered in the appointments of senior officers.
Attorney General and Legal Advisor to the Government Yehuda Weinstein said Sunday that there is no reason to prevent the Comptroller from publishing the investigative report on the Harpaz Document. Weinstein said he prefers "the public good" in publishing the report to the possible damage that could be caused to the State.