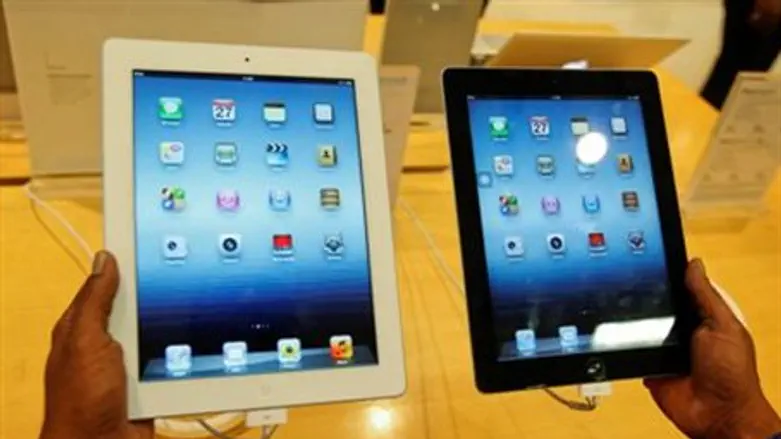 A man inspects the Apple New iPad
Reuters
Apple's new development center in Haifa is looking for hi-tech engineers as the huge tablet maker joins Intel, Microsoft and General Electric in expanding its operations in Israel.
The recent recruiting follows by one month Apple's advertisements for workers for Anobit, an Israeli flash memory start-up that Apple bought out in January for a reported $400 million to $500 million.
Anobit's flash memory controllers "are a key component of all Apple's leading products," reported TechCrunch, which added that the purchase "in one fell swoop…added a large team of chip engineers to payroll…. Roughly 160 of Anobit's 200 employees are also engineers, thus they instantly represent more than 10 percent of the total number of chip engineers at Apple."
Anobit makes a key component that improves the performance of NAND flash memory chips, which are used in iPhones, iPads, and iPods, and the new subsidiary of Apple provides flash storage solutions for enterprise and mobile markets."
Apple's in-house chips make it less dependent on outside suppliers while allowing it to build its own engineering team for the "post-PC" era.
Last week, Apple offered its new iPad for sale in Israel and eight other countries, bringing to 57 the number of countries where it is being sold.
Apple's third generation tablet includes a new Retina display, a new A5X chip with quad-core graphics and a 5 megapixel iSight camera with advanced optics.