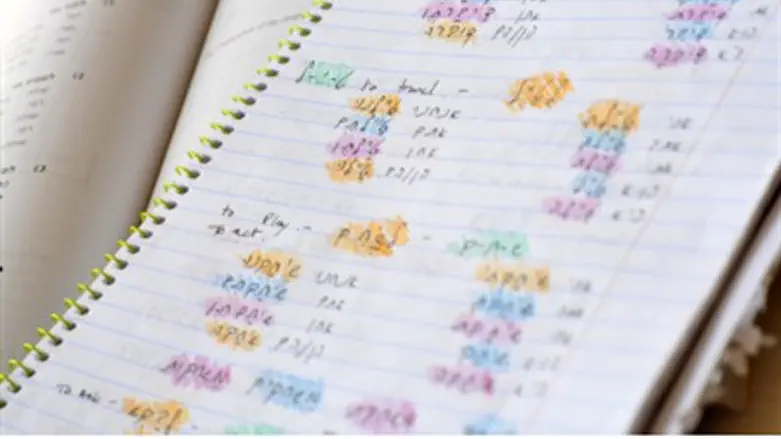 Learning Hebrew in Ulpan - also in Gaza?
Israel news photo: Flash 90
Hamas has irked the rival Fatah-headed Palestinian Authority again – this time by teaching Hebrew in Gaza's highs schools.
The Ramallah-based Palestinian Authority considers it unacceptable to teach Hebrew to its students in Judea and Samaria, but Hamas' de facto Ministry of Education said introducing Hebrew will be part of a general foreign language program. The Turkish language also is being considered, said Education Minister Ziad Thabit.
The Ramallah-based Palestinian Authority's  deputy minister of education Muhammad Abu Zeid told the Bethlehem-based Ma'an news agency, "It is unacceptable that [the Hamas-Fatah] disagreement reaches the educational curricula. There shouldn't be any opposition to teaching Hebrew, but the issue hasn't been discussed yet," Abu Zeid added.
Six years ago, Hamas won a bloody militia war against Fatah in Gaza, ousting the movement led by PA Chairman Mahmoud Abbas.
Numerous attempts to create a new unity agreement have failed, despite declarations by Hamas and Fatah leaders that they would join forces.