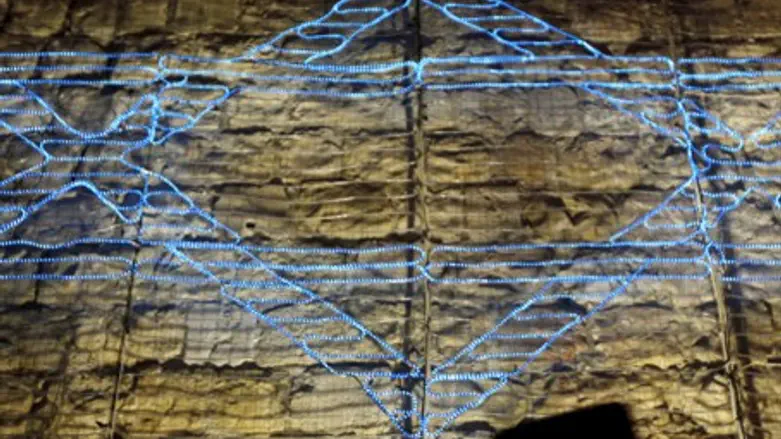 Star of David
Israel news photo: Flash 90
The 'Wood Wood' Company issued a response to the alleged anti-Semitic T-shirt featuring a six-pointed star, resembling the uniform Jews were forced to wear during the Holocaust.
The statement, received via e-mail to Arutz 7, read as follows:
"Dear friends, as some of you are aware, several news sites have been writing about our 'Kellog' T-shirt, which feature an image of a six-pointed star, allegedly similar to the yellow badge Jews were ordered to wear by the German Nazis.
"First of all the graphic is not the Star of David, and i can assure you that this is in no way a reference to Judaism, Nazism or the holocaust. The graphic came from working with patchwork and geometric patterns for our spring/summer collection 'State of Mind'.
"However when we received the prototype of this particular style we did recognize the resemblance, which is why we decided not to include the star patch on the final production T-shirt. I assume the image people have reacted to come from Urban Outfitters´ web site. This must be a photograph of an early sample, which is of course an error. Here is the actual T-shirt as it is in stores: http://woodwood.dk/store/product/category-men-tees/kellog-tee
"I am sorry if anyone was offended seeing the shirt, it was of course never our intention to hurt any feelings with this.
"Brian SS Jensen, Co-Founder of W.W."