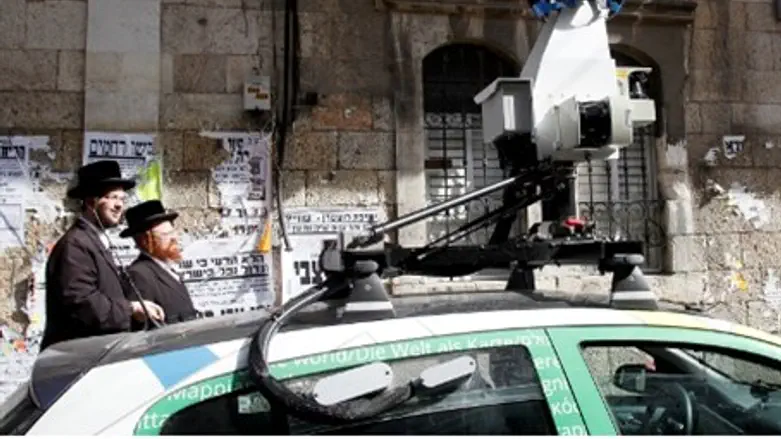 Google's 'Street View' car driviing through M
Israel news photo: Flash 90
Google's "Street View" service in Israel has been officially launched, according to a Channel 2 News report on Thursday.

The report noted that the launch came several days earlier than scheduled. The official launch was to have taken place in Tel Aviv on Sunday.

In the first stage, the service only offers street views of Israel's three largest cities - Jerusalem, Tel Aviv and Haifa. In addition, several specific sites in other parts of the country can be seen as well. These include the Ben Gurion University in Be'er Sheva, the Mini Israel miniature park and Kibbutz Merhavia in northern Israel.

The Internet giant deployed its Street View vehicles last September on the streets of Jerusalem, Tel Aviv, Haifa, Mitzpeh Ramon in the central Negev and even the Kinneret and the Dead Sea.

Israel officials authorized the Street View cameras after three months of negotiations to define certain conditions to protect privacy.
In accordance with its promise, Google did not reveal license plate numbers and home addresses before publishing the images online. These items, as well as the faces of people on city's streets, have been obscured.

Channel 2 noted that Google plans to release "Street View" images of all of Israel's streets in the future.