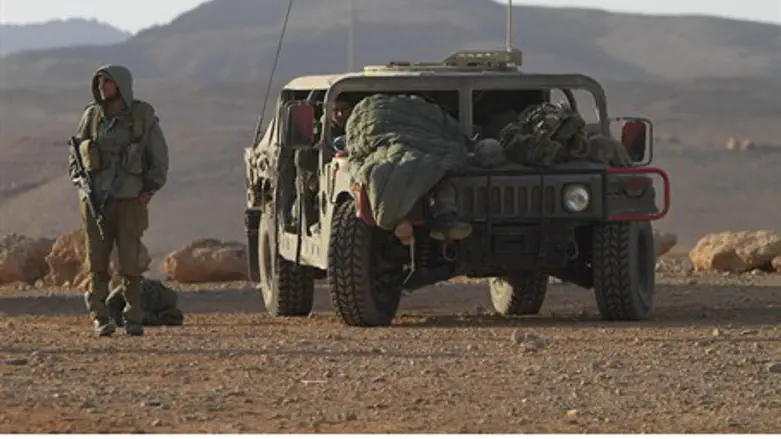 IDF jeep (illustrative)
Flash 90
The Ometz watchdog group has filed a complaint to Defense Minister Ehud Barak over rabbis' lectures on IDF bases. The group claimed there is a "phenomenon" in which soldiers are forced to hear the rabbis speak.

"Among the lecturers in the IDF are 'chozrim b'teshuva' [those from secular homes who became religious – ed.] who talk about the process they went through, and ultimately these lectures have an element of 'brainwashing,'" said Ometz head Aryeh Avneri.

Avneri also expressed concern over a different matter: "Recently there was a completely new phenomenon, when a man wearing black clothes and with a beard appeared on one of the air force bases, and blew the shofar at the entrance gate," he wrote. "A brief investigation revealed that this was the rabbi of the base, who allowed himself to go around in civilian, hareidi clothes."

He had one additional complaint related to lectures on Judaism, "Beyond the question of whether imbuing IDF soldiers with hareidi ideology is new policy, the question arises, why are IDF soldiers not hearing lectures from lecturers in the fields of philosophy, geography, history, medicine, communications and the like… as frequently as they hear lectures about religion."

While Avneri noted that lectures from rabbis became more frequent in recent years, he appears to have failed to note that over the same time period the number of religious soldiers rose significantly. As of 2011, roughly one-half of junior officers were religious, and religious-Zionist youth had the highest enlistment rate in the Jewish public.The number of religious women enlisting has risen as well.