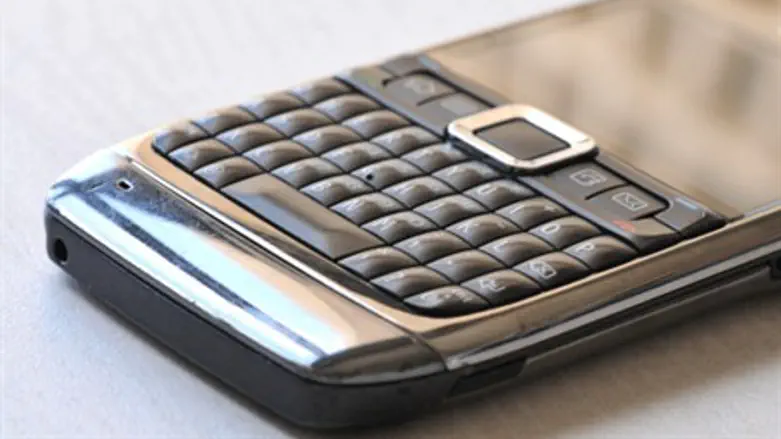 Smartphone (illustration)
Israel news photo: Flash 90
An application providing users with the ability to learn weekly Torah and Haftorah portions anywhere, at any time, and on any mobile device or computer is now available, free of charge.
The PocketTorah app includes the entire text of the Torah and Haftorah in Hebrew and English; on demand audio that chants highlighted tropes [the musical notes for reciting the Torah from a parchment scroll, ed.]; and the 'Tikkun View,' which allows users to choose whether to view text with or without vowels, which in Hebrew are in the form of symbols put under each letter of a word..
In addition to the versions created for iPad, iPhone, iPod & Android devices, the creators have also released a web version of the application that can be viewed in Apple Safari or Google Chrome on any desktop or laptop computer. 
The project, which began last year, is funded by the Jewish New Media Innovative Fund and aims at making Jewish learning widely available and user friendly.
The Haftorah is a chapter from Prophets whose subject matter has some connection with the Torah portion of the week.