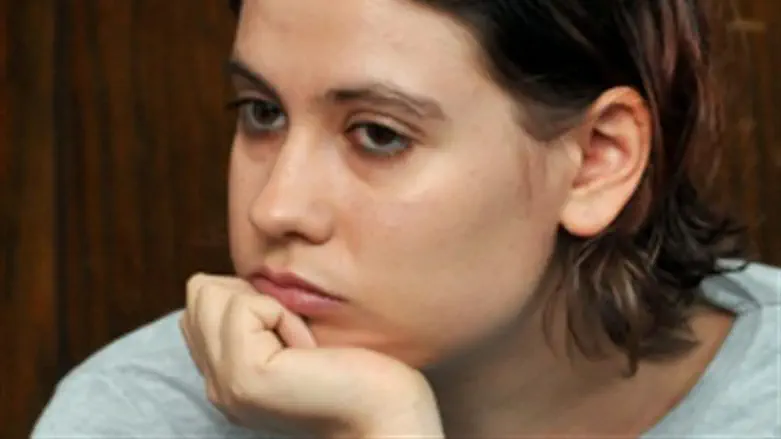 Anat Kam
Israel news photo: Flash 90
The High Court rejected on Sunday a petition by convicted spy Anat Kam against MK David Rotem, Chairman of the Knesset's Constitution, Law and Justice Committee, who, she claims, is intentionally dragging his feet on a bill that could assist her.

Kam is appealing her conviction and 4.5-year sentence for passing classified information to Haaretz journalist Uri Blau. Under the so-called "Kam Law", the penalty for the crime she is convicted of would be lower than the current penalty listed in the espionage and treason statute. Thus, her attorneys reason, the law's passage could help her appeal.
The Knesset passed the law in its first reading in January but the Constitution, Law and Justice Committee has yet to schedule a date for preparing the law for its final readings.
The court ruled that there is no reason for it to intervene in the Knesset's legislative process in this case, and that the matter is "at the core of the Legislative Branch's authority and that of its organs."
MK Rotem said in reaction that the High Court decision proves he has exercised sound judgement in the way he has handled the Kam Law. "The court was lenient with Kam when it sentenced her to a much lesser sentence than the one specified by the law, and there is no need to further assist a person who has betrayed the state."
The bill adds a new offense to the criminal code: holding secret documents and passing them on to an unauthorized person without permission – without intent to cause harm to the state. 
The maximum punishment for this offense would be 10 years in jail.

The current law does not provide a separate definition for espionage of this type that is carried out without intent to harm the state. Passing on classified documents to unauthorized people carries a 15 year maximum sentence.